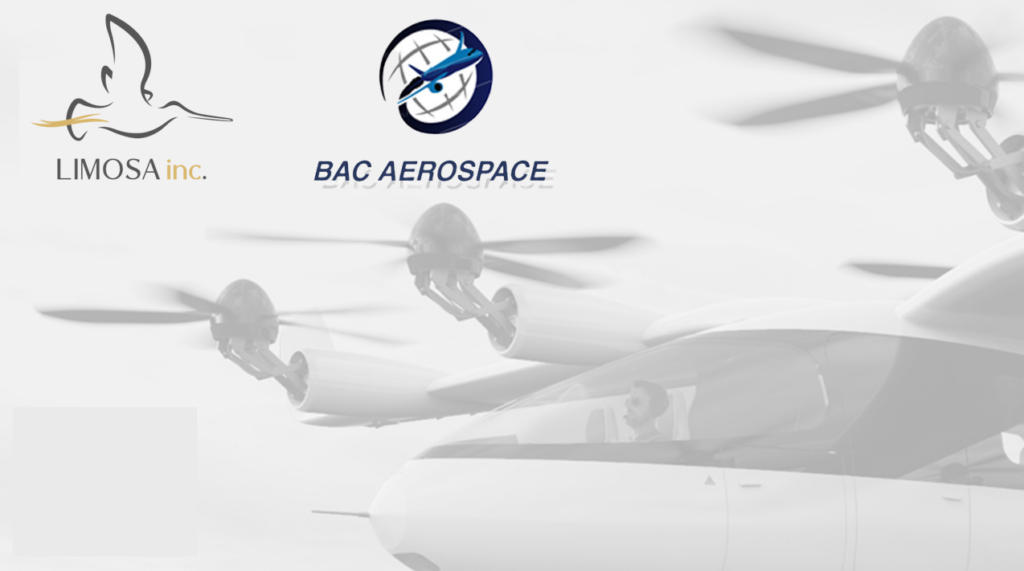 Limosa Inc., supported by aircraft certification consulting partner BAC Aerospace, has become the first Canadian eVTOL developer to start the type certification process with domestic regulator, Transport Canada Civil Aviation (TCCA).
Founded by Dr Hamid Hamidi, Limosa is developing LimoConnect, an eight-seater Vertical and Conventional Take-off and Landing (eVTOL/eCTOL) aircraft, with the flexibility to adopt different mission capabilities as well as the capability to take-off and land conventionally, allowing the use of existing airport facilities prior to the future emergence and certification of eVTOL dedicated vertiport infrastructure.
According to Limosa, the company is the first, and at this time, the only Canadian company to have discussions with the Canadian regulatory authorities (TCCA) on the details and means of compliance to the new regulatory design requirements to which this class of aircraft will have to comply with in Canada and abroad.
The initial LimoConnect aircraft program briefing to Transport Canada was recently held and was coordinated by BAC Aerospace. The near-term goal is to agree on the G-1 Transport Canada certification basis for this specific aircraft design.
The type certification of LimoConnect under Transport Canada Civil Aviation regulations and the subsequent entry into service is planned for 2028.
Limosa founder and CEO Hamid Hamidi said: "eVTOLs are brand new type aerospace vehicles and are being developed to open up a new mode of green transportation for civilians. When developing a new type design, developers must work closely with the regulators since the very beginning in order to setup the certification basis and means of compliance. This is to clear the strategies required as early as possible, as no certification code is available at this time, and other regulators such as FAA and EASA are working in different certification processes. We are very excited by this partnership as BAC Aerospace brings decades of experience in certification of aircrafts as a Canadian design approval firm and can connect us with the network of representatives and delegates from Transport Canada Civil Aviation."
"We are already underway in supporting the airworthiness certification of LimoConnect," commented Chris Baczynski, CEO and Principal Consultant of BAC Aerospace. "By completing the prototype design with certification requirements in mind, Limosa will avoid the risk of expensive major redesign later on. Being a Canadian company, Limosa is well poised to take advantage of considerable resources of our domestic aerospace sector and the professionalism and experience of our regulator, Transport Canada Civil Aviation."