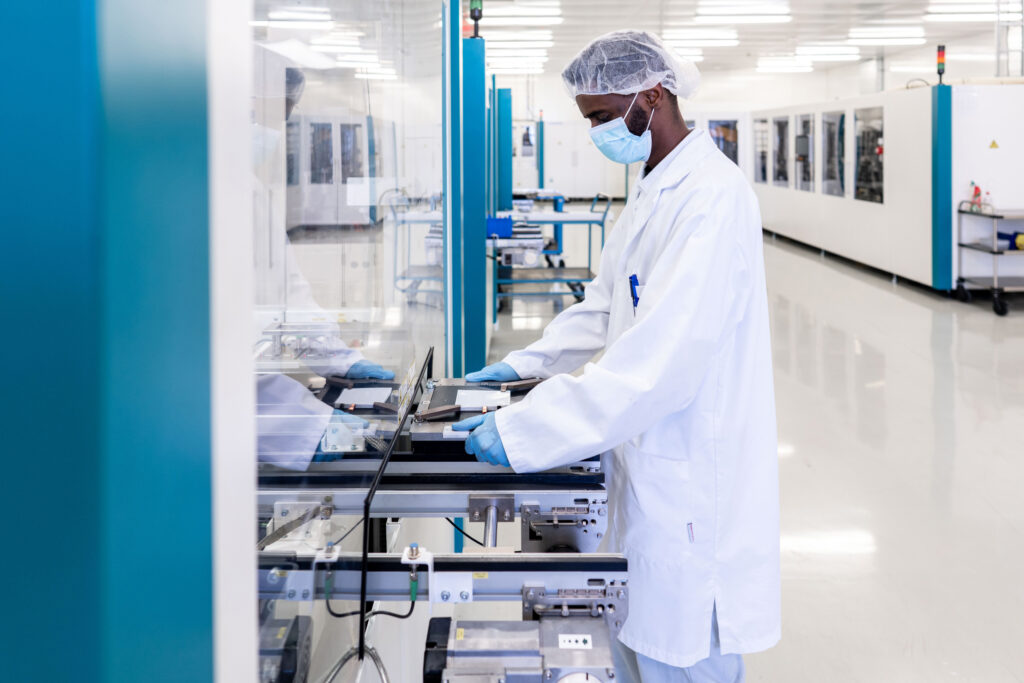 Lilium, an eVTOL jet developer, and battery cell production partner, Customcells, are ramping up battery cell production of Lilium's high silicon cells with weekly deliveries from Customcells production line in Tübingen, Germany.
The production line is expected to deliver thousands of cells annually and is on track to meet aviation standards for traceability and process control using a combination of standard cell production processes and a pre-lithiation process for high silicon content cells.
Lilium partners with Ionblox for its exclusive silicon anode cell technology that allows for greater energy and power density combined with high cycle life. Following their partnership announcement in 2021, Customcells and Lilium are now successfully leveraging a pre-lithiation process that the companies are further industrializing towards volume production. The pre-lithiation process, a key advantage for enabling greater energy and power density, inserts additional lithium to compensate for the loss of lithium during the first cycle.
Furthermore, Customcells' production traceability will enable Lilium to meet aviation standards and support production certification needs by delivering process-level and cell-level data to Lilium. Lilium remains on track to start production of its type-conforming aircraft later this year and plans for first manned flight of the type-conforming aircraft in the second half of 2024.
For Lilium, this agreement represents an important step towards final assembly of the conforming aircraft due to begin later this year. The company already has agreements in place for aerostructures, avionics, battery cells, energy management systems, e-motors, propulsion system, aircraft interior and landing gear, among others.
This follows recent test results from a third-party independent laboratory which reported 88% energy retention, well above the 80% target, in Ionblox's full-size prototype battery cells being developed for the Lilium Jet after 800 charging cycles with 100% depth of discharge (1C/1C cycles).
Yves Yemsi, COO at Lilium said: "An important moment on Lilium's march towards industrialization, we are pleased to share the progress we are making with Customcells."
Dirk Abendroth, CEO Customcells Group added: "The multi-year development collaboration between Lilium and Customcells has been successful, together we have proven the feasibility of mass production of high-performance lithium-ion batteries for eVTOL jets. Now we are automating our production step by step towards large quantities."