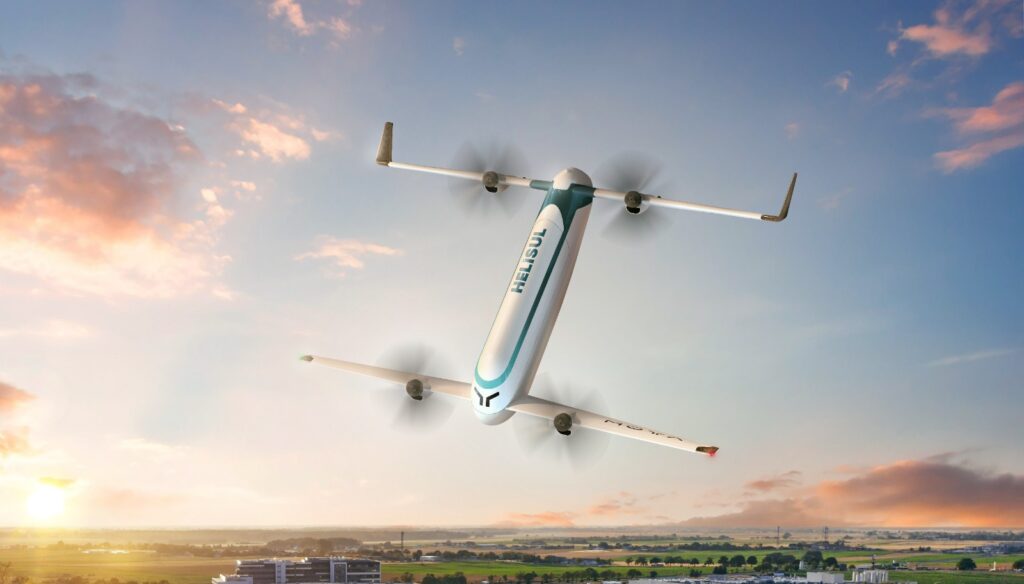 Helisul Aviation has entered into a strategic partnership with eVTOL developer Moya Aero and signed a Letter of Intent (LoI) for 50 eVTOL aircraft.
The Moya eVTOL is an autonomous cargo drone, all-electric, with a payload capacity of 200kg and a range of 110km. Being electric allows the cargo drone to operate with zero emissions. The aircraft's design is also said to provide efficiency gains.
Operating in Brazil, aviation company Helisul is believed to have one of the largest helicopter fleets in Latin America with over 50 aircraft.
Helisul Drones, the group's remotely piloted aircraft division, will operate the 50 eVTOLs. The division works in highly specialized operations segments, which require sophisticated equipment and highly qualified personnel.
"We believe the Moya eVTOL will revolutionize freight transportation with greater agility and productivity. Moya's high load capacity and flight range are perfect for this type of mission. Not to mention that it is a clean flight, with zero carbon emissions," said Humberto Biesuz, Helisul's Executive Superintendent.
"We designed the Moya eVTOL to meet a wide spectrum of logistics and agriculture uses. We aim to offer efficient cargo transportation with better economics and sustainable operation. It is the first vehicle developed in Latin America and a new means of logistics transportation," commented Alexandre Zaramela, CEO of Moya Aero.
According to Moya, its prototype will fly by the end of 2023, and the first eVTOL is expected to enter into service by the end of 2025.
"The Moya eVTOL perfectly complements our drone fleet strategy, operating at a unique payload and range level. In addition, we are development partners, collaborating from the operator's point of view," added Lucas Fontoura, Head of the UAS Division at Helisul Drones.