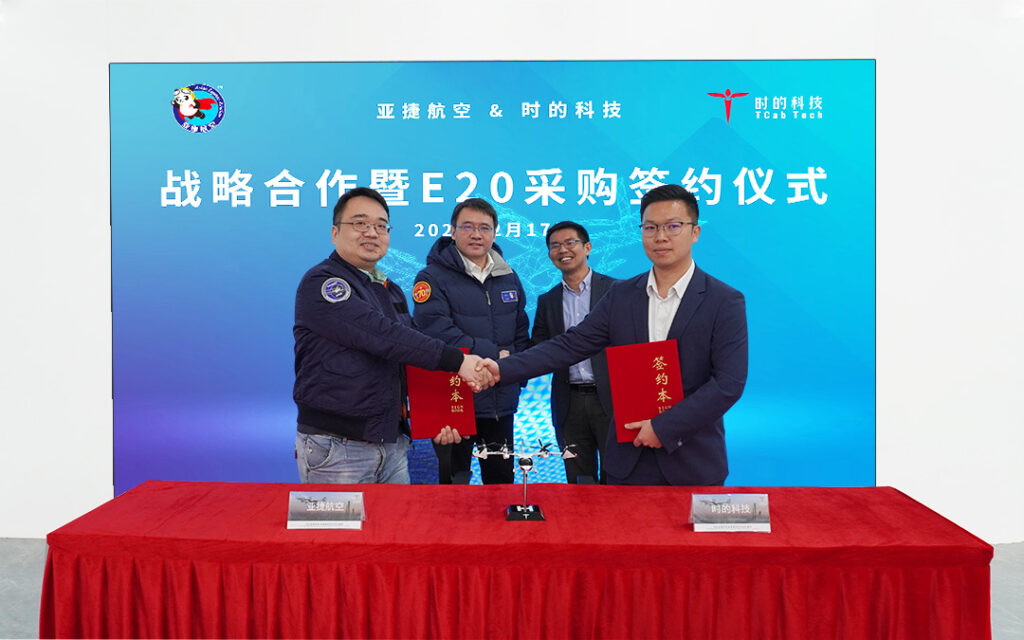 Asian Express Aviation Group signed a Memorandum of Understanding (MoU) with TCab Tech for the order of 50 E20 eVTOL aircraft.
By adding the E20 to the existing fleet, Asian Express intends to expand its low-altitude flights, in particular the large and currently underserved tourism markets. Additionally, the E20 could complement the company's intermodal transportation offering.
At a meeting of company representatives, it was also discussed how Asian Express could become the Maintenance, Repair and Operations (MRO) service provider for the E20 in China. In attendance were Asian Express Aviation Group Chairman, Liu Qing, Vice President Yangli, Founder and CEO of TCab Tech, YonWui NG, and Co-founder and CMO of TCab, Jiang Jun. Also attending were Asian Express Vice President Gou Jiuhong, and Shandong Asian Express General Manager, Liu Quan.
According to TCab, both companies are delighted about the potential of the eVTOL industry and the Chinese aerial-ridesharing opportunities.