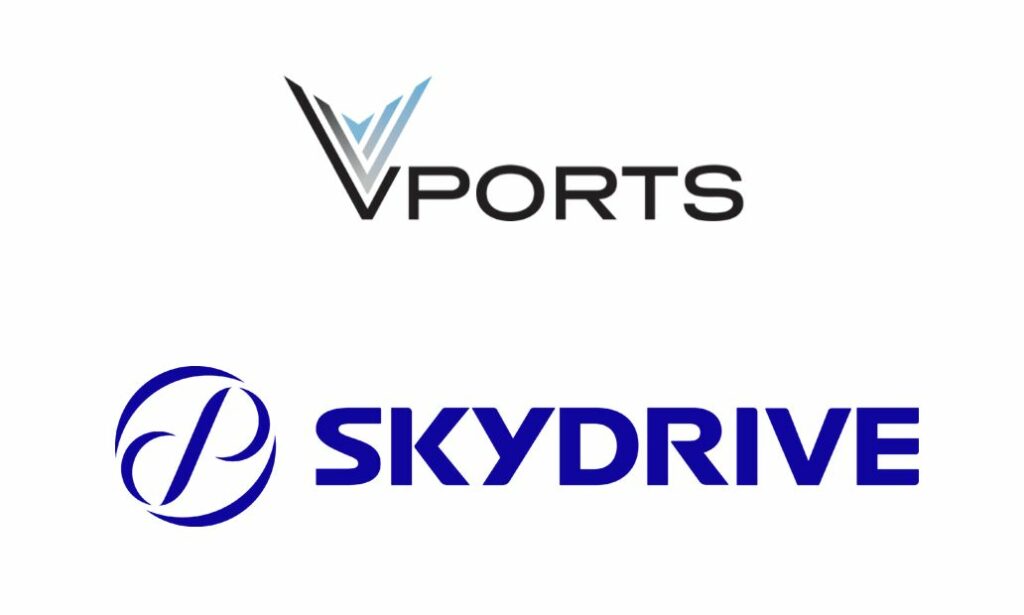 SkyDrive, a Japanese eVTOL manufacturer, and VPorts have signed an initial set of agreements to collaborate on the technical and business aspect to leverage the world's first AAM Integrator World Center in Dubai for business development and market expansion.
SkyDrive was formally established in July 2018 after testing flying car concepts and prototypes from 2014 with the mission of taking the lead in the once-in-a-century mobility revolution. Its vision is to create a future where everyone has access to eVTOLs as their daily transportation in Japan and across the world. The company succeeded in the first crewed flight test in Japan in 2019 and its eVTOL, SD-05, is in the process of acquiring its Japan Civil Aviation Bureau (JCAB) certification.
VPorts signed a strategic agreement with the Mohammed Bin Rashid Aerospace Hub (MBRAH) to establish the state-of-the-art AAM center on a 37,000-square-meter site within Dubai South late last year. With the support of MBRAH and the General Civil Aviation Authority (GCAA), VPorts will establish its Vertiport Operation Control Centre (VOCC) hub as part of the AAM integrator world center in Dubai.
With this agreement, SkyDrive is considering using the AAM integrator world center as part of its infrastructure to promote the continual growth of the international AAM industry and accelerate certification of its eVTOL aircraft. The two companies will continue to collaborate toward the common goal of social implementation of flying vehicles.
Tomohiro Fukuzawa, CEO of SkyDrive, said: "We are pleased to be taking a part in the UAE government's strategy for AAM, particularly in Dubai as it is one of the fastest growing and leading AAM markets in the world. As the leading eVTOL OEM in Japan, SkyDrive is aiming to deliver full electric and compact eVTOL vehicles for air taxi services and we are committed to making AAM transportation affordable to all in a highly accessible way, helping commuters access city centers and mobility hubs. By collaborating with VPorts, we are able to secure an air traffic corridor for our vehicle testing with our eVTOL capabilities which would be essential to ensure its safety before deployment in the urban areas."
Fukuzawa added: "SkyDrive recognizes that UAE is one of the most important markets and it is highly encouraging to be part of this strategic project which will promote AAM in the UAE, whole GCC region and leading the global market by working together within Dubai South and the GCAA."
Dr. Fethi Chebil, CEO and Founder of VPorts, commented: "We welcome SkyDrive to join us in shaping the future of the AAM sector by leveraging the world's first integrator center, including its facilities and airspace. Our presence in Dubai is in line with our strategy and ambition to build and operate 1,500 vertiports around the world by 2045."