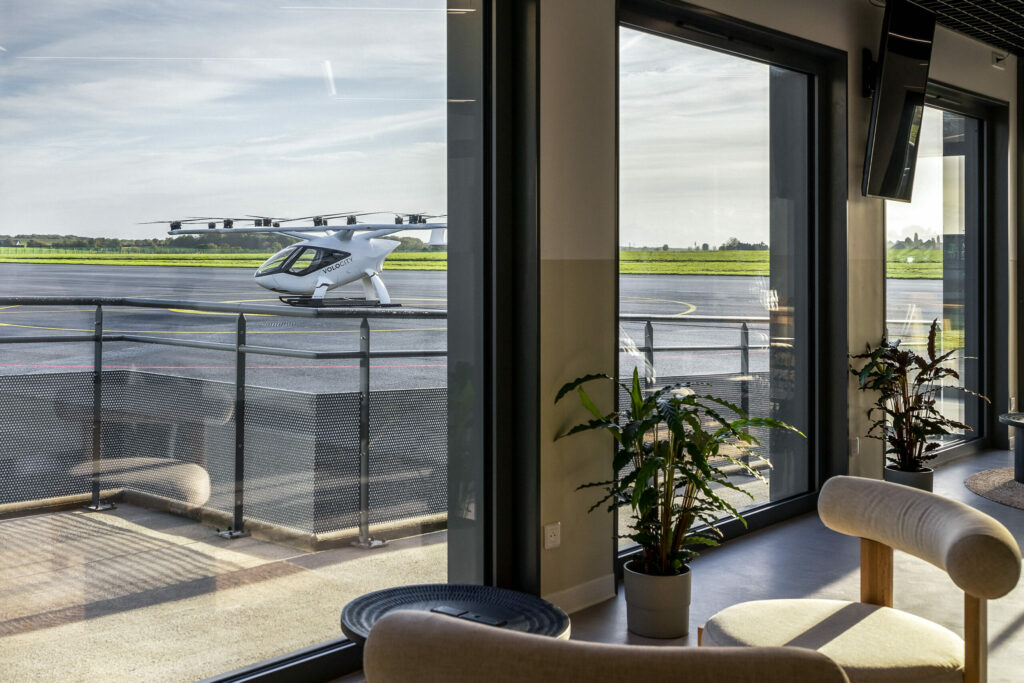 Volocopter and SITA have formed a new partnership, with SITA selected as Volocopter's preferred digital and IT systems partner for vertiports.
Under the agreement, SITA has become the latest investor to join Volocopter's Series E funding round, cementing the strategic vision in the partnership.
Urban Air Mobility (UAM) will offer a new form of sustainable aviation, replete with multiple mobility options to cities worldwide. The company's launch product, the VoloCity electric air taxi, will operate routes in congested megacities to offer future passengers stable, quiet, and safe flights. Flights can be hailed via designated boarding points (or vertiports). Volocopter believes the partnership has the potential to shape aviation industry standards.
SITA will deploy its expertise in air transport for emerging UAM industry, developing new operating standards and a digital-first passenger experience.
Christian Bauer, Volocopter's Chief Commercial Officer, said: "Volocopter consistently takes a holistic ecosystem approach. Working in concert with our partners, we are setting up for commercial operations. This involves establishing the requisite infrastructure, maintenance, flight operations, IT, and customer services. SITA is a leading IT provider for airports and airlines, and we believe there is no better partner to make our seamless travel experience possible."
Sergio Colella, SITA President for Europe, added: "Volocopter is in pole position to make electric air taxis a reality, benefiting from its first-mover advantage. At SITA, we will play a key role in delivering this new digital UAM world and defining a seamless, smarter approach to air travel in a city environment. Together we will turn the theory into practice as early as 2024 when we expect the first commercial eVTOLs to take flight."