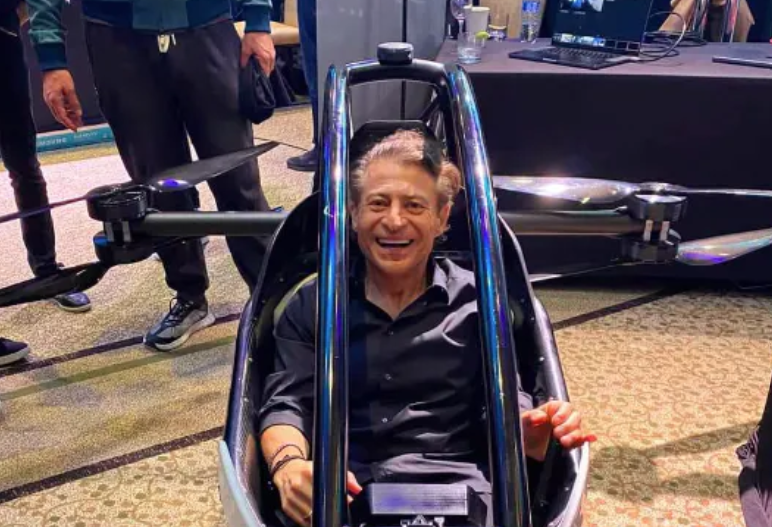 Space entrepreneur and innovation pioneer Peter Diamandis has been appointed as senior advisor at eVTOL company Jetson.
According to Jetson, his experience and expertise in cutting-edge technologies are poised to help the company make significant strides in the field of sustainability and air transportation.
Named by Fortune as one of the "World's 50 Greatest Leaders," Diamandis is the Founder and Executive Chairman of the XPRIZE Foundation.
As an entrepreneur, Diamandis has started over 25 companies in the areas of health-tech, space, venture capital and education. He is co-founder and vice-chairman of two public companies, Celuarity and Vaxxinity. Diamandis is Co-Founder & Chairman of Fountain Life, a fully-integrated platform delivering predictive, preventative, personalized and data-driven health. Finally, he also serves as Co-founder of BOLD Capital Partners, a venture fund with a half-billion dollars under management being investing in exponential technologies and longevity companies.
"We are incredibly excited Peter Diamandis is joining Jetson. The value of his experience and extensive knowledge and entrepreneurial experience will help us build the future of air mobility. Peter Diamandis is an international pioneer in the fields of innovation and technological advancement. His decision to join Jetson as an advisor and mentor is testimony of how great the opportunity waiting ahead of us is." said Tomasz Patan, Co-Founder and Head of Innovation.
Jetson believes Peter's expertise in technology development and business strategy will help the company take significant steps forward in the eVTOL industry, as it pushes the envelope in innovation and sustainability in transportation.