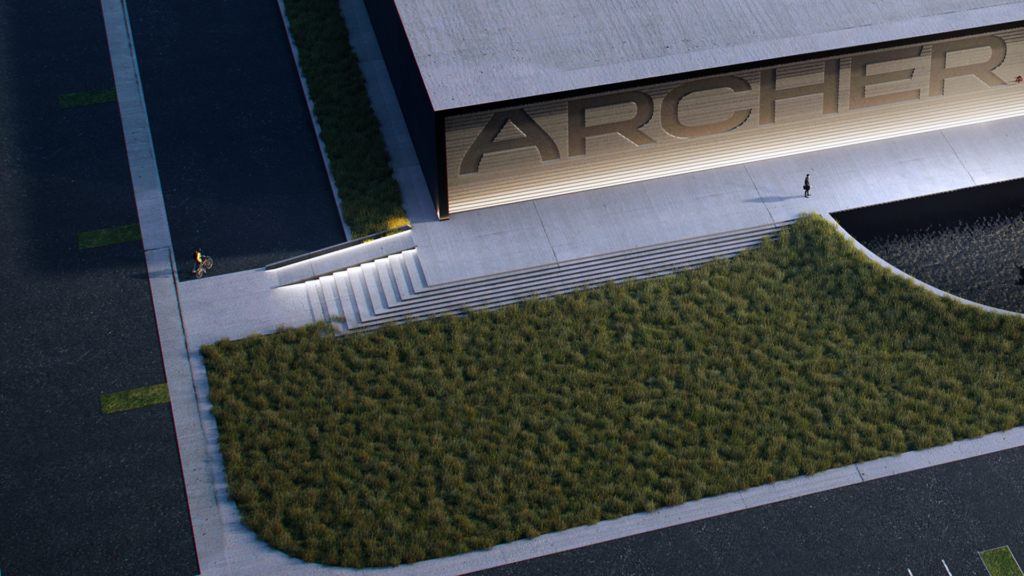 Archer Aviation has started construction on a 350,000 square-foot high-volume eVTOL manufacturing facility in Covington, Georgia.
The planned facility, strategically located adjacent to the Covington Municipal Airport, will be capable of producing up to 650 aircraft per year. This type of high-volume manufacturing facility is believed to be a first for the eVTOL industry. It will also be capable of being expanded by an additional 800,000 square feet, which is estimated to support long-term production targets of up to 2,300 aircraft per year.
The news comes on the heels of Archer's announcement in January of an expanded relationship with Stellantis, a leading automaker and owner of brands such as Jeep, Ram and Maserati, under which the two companies will join forces to manufacture the company's production aircraft, Midnight. This combination is intended to enable the rapid scaling of aircraft production to meet Archer's commercialization plans, while allowing Archer to strengthen its path to commercialization by helping it avoid hundreds of millions of dollars of spending during the manufacturing ramp up phase. The goal is for Stellantis to mass produce Archer's eVTOL aircraft as its exclusive contract manufacturer.
"We are thrilled to be taking this next important step as we work closely with Stellantis to ramp up our high-volume manufacturing capabilities at this new facility in Covington, GA." said Adam Goldstein, Archer's Founder and CEO. "The key to unlocking the promise of what the eVTOL aircraft industry can bring is scale, and we are thrilled by the support the State of Georgia and Newton County are providing to this first of its kind facility in such an exciting new industry."
To mark the milestone, Archer plans to hold a ceremonial event in April in Covington.