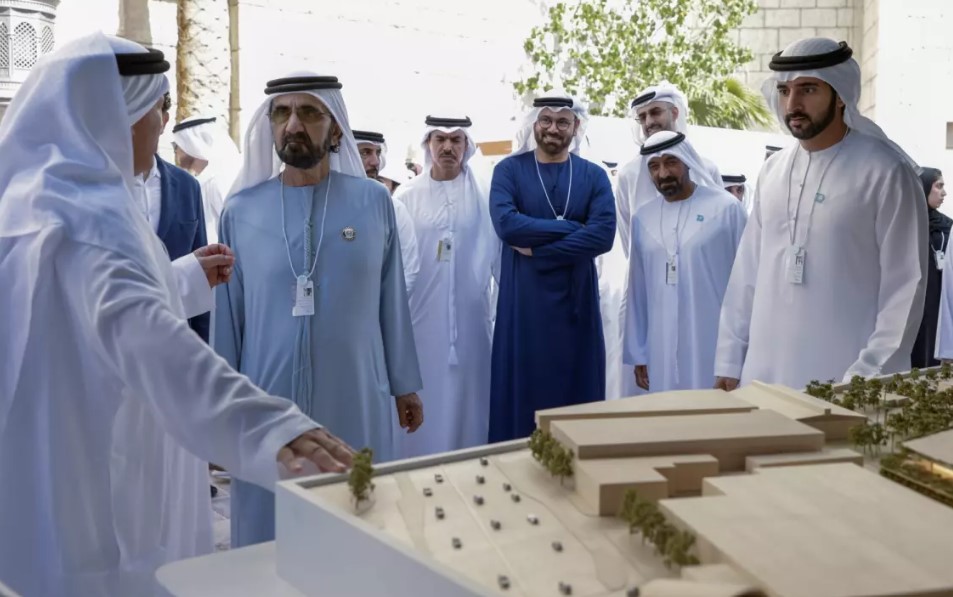 Skyports Infrastructure has had its vertiport design approved for development by His Highness Sheikh Mohammed bin Rashid Al Maktoum, of Dubai, at the World Government Summit 2023.
The vision for Dubai's future air mobility infrastructure network was jointly presented by Dubai's Roads and Transport Authority (RTA), Skyports Infrastructure and Joby Aviation at a closed presentation ahead of the start of the World Government Summit, an annual three-day event which brings together international government officials and business leaders.
The air mobility exposition demonstrates the RTA and Skyports Infrastructure's planned roadmap for developing a vertiport network in Dubai for launch by 2026, including a concept for how future vertiport infrastructure may look and how it will integrate with existing transportation, including the RTA's Dubai Metro network and Dubai International Airport.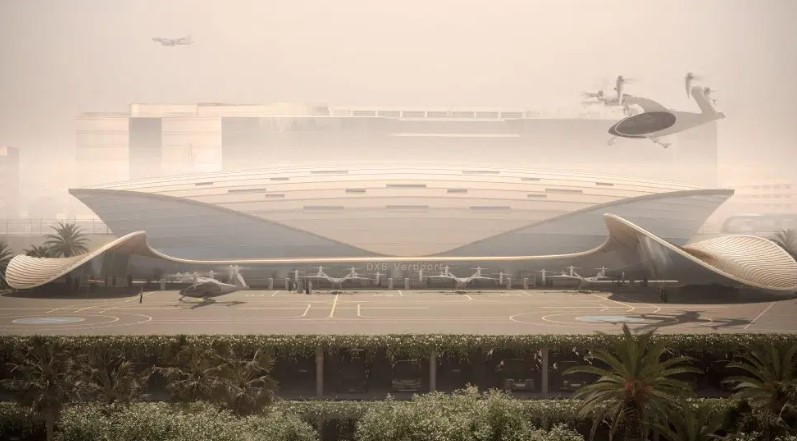 Four vertiport sites located near Dubai International Airport, Palm Jumeirah, Dubai Downtown and Dubai Marina, which are believed to be currently considered by Skyports Infrastructure and RTA, were presented to a senior delegation which included His Highness Sheikh Mohammed bin Rashid Al Maktoum, accompanied by Crown Prince Sheikh Hamdan bin Mohammed bin Rashid Al Maktoum. These initial locations will connect four of Dubai's most popular, and populous, areas, providing high-speed, zero-emissions connectivity.
An architectural model of Skyports' vertiport near Dubai International Airport was presented to the special delegation by RTA Chairman, His Excellency Mattar Al Tayer.
Duncan Walker, CEO of Skyports, said: "We are honored to have received such strong endorsement of our Dubai vertiport vision from His Highness Sheikh Mohammed. The appetite for technology innovation and infrastructure expansion in Dubai makes it a hugely promising environment for the launch of advanced air mobility. We're excited to continue working with the RTA to make our joint vision of an integrated vertiport network a reality in 2026."
Ahmed Bahrozyan, Chief Executive Officer of The Public Transport Agency at RTA, added: "The RTA's plan for aerial taxis is in line with the Dubai Self-Driving Transport Strategy, which aims to make 25 percent of all trips in Dubai driverless by 2030. The project aims to roll out a new mobility service driven by pioneering technology to ease the mobility of individuals across urban areas in a safe, smooth, and sustainable manner integrated with the public transport network in Dubai. The service is set to be operational by 2026."