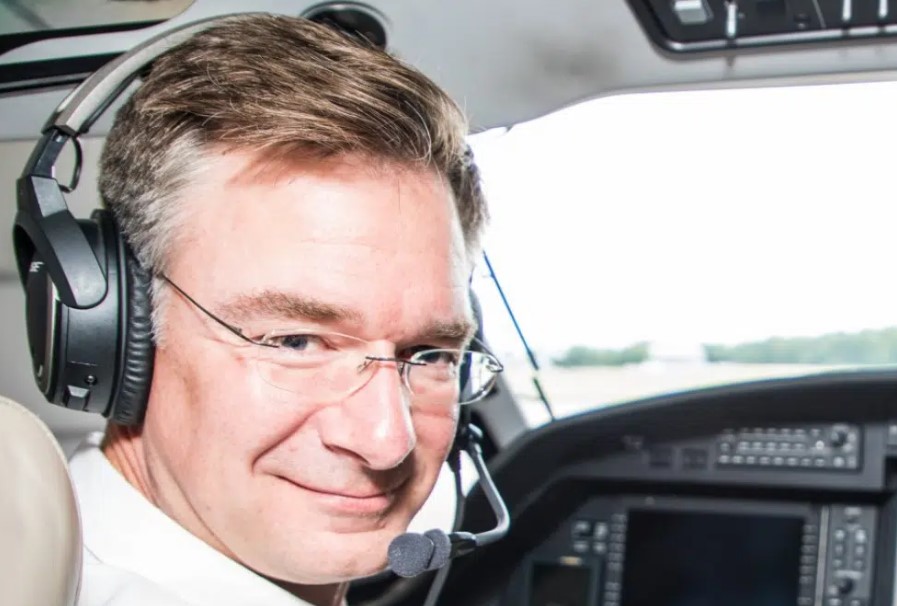 Skyfly has announced Oriens Aviation founder and CEO Edwin Brenninkmeyer has joined the company as a strategic investor.
According to Skyfly, Edwin will use his marketing infrastructure and networks to advance the unique proposition of the Axe eVTOL, with a specific focus on the Axe as a cost-effective fixed-wing eVTOL trainer aircraft.
Edwin holds an MBA from Oxford University in business aviation and airport operating models. As well as running Oriens Aviation, he is also a commercial and private pilot, and has a passion for flying, whether its corporate jets for charter business or performing aerobatics in high-performance ex-military jets.
Jaap Rademaker, Skyfly CCO, said: "I know Edwin well, and aside from being a professional, high level commercial pilot, he is extremely knowledgeable in the business aviation space, thanks to his venture capital background, his investments in complementary businesses in the USA and his experience from building his firm from a start-up to a well-diversified business aviation service provider in just a few years. His strict analysis, client and supplier networks, experience, knowledge and skills are invaluable for Skyfly, while the sales and marketing network he has built will get the Axe in front of all the right customers."
Jaap Rademaker, added: "I am delighted that Edwin, like us, identifies the gap in the market for the affordable 180,000 USD Axe E-VTOL, recognises the quality of our engineers and appreciates the unique aspects of the Axe design, which make it the only two-seat E-VTOL that can be flown both like an airplane and a helicopter, and the only one which can be flown on an existing private pilot license."
Edwin Brenninkmeyer, CEO Oriens Aviation, commented: "Aside from the excellent team, the genius of the Axe lies in its sheer simplicity. This translates directly into safety and low operating costs, while still offering the remarkable versatility of far more complex machines that speculatively rely on infrastructure that does not yet exist to make them viable. The Axe targets a different market, being aimed at private pilots, and using infrastructure that already exists. Additionally, the Axe can operate within a largely pre-existing regulatory framework already enjoyed by very light rotary and fixed-wing aircraft."