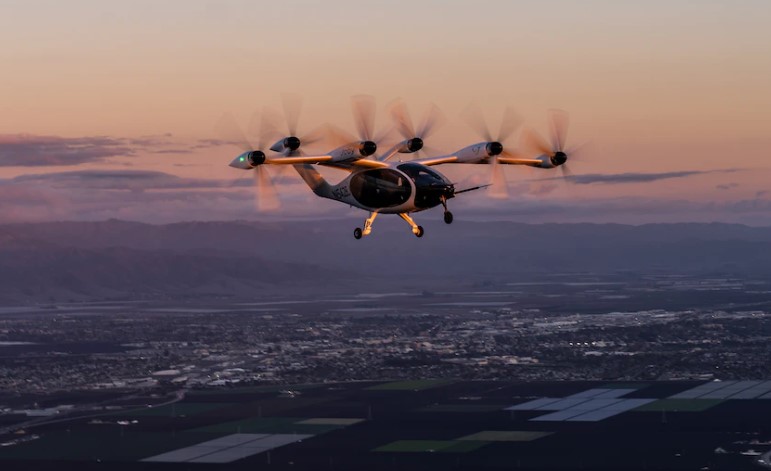 ANA Holdings, Inc., and Joby Aviation have been picked by the Japan Association for the 2025 World Exposition to operate demonstration eVTOL air taxi flights during the Expo 2025 Osaka, Kansai, Japan.
The two companies, who first announced they were partnering in February 2022, will work together to develop plans for flight connections between the Expo venue and at least one other location in Osaka.
ANA and Joby have been working together for over a year on establishing air taxi operations in Japan, collaborating on all aspects of a revolutionary form of transportation, including infrastructure development, pilot training, flight operations, public acceptance and the regulatory requirements to operate.
The demonstration flights will form part of the Expo's Smart Mobility section and introduce this new form of transportation to the 28 million guests expected to visit the Expo between April and October 2025.
Koji Shibata, ANA CEO, said: "The Expo 2025, Osaka, Kansai, Japan provides ANA with a global stage to demonstrate what our partnership together with Joby can deliver. As Japan's largest airline with 70 years of experience delivering safe and reliable flights to customers, being selected for this prestigious opportunity underscores our dedication to bringing together innovation and operational experience to showcase this revolutionary new service."
JoeBen Bevirt, founder and CEO, Joby, added: "This is a truly unique opportunity to introduce our aircraft to the world and we're proud to be working alongside ANAHD to demonstrate what this technology can deliver. The World Expo has long been the home of radical transportation innovation and we're pleased to be playing a leading role in continuing that trend."