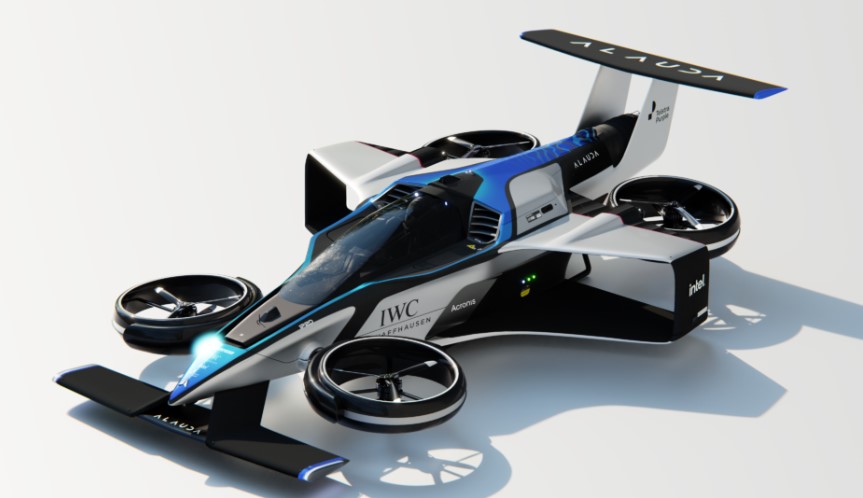 Alauda Aeronautics has unveiled the Airspeeder Mk4, the first crewed version of its flying racing car, and thought to be the world's fastest hydrogen electric Vertical Take-Off and Landing (eVTOL) aircraft.
Designed and built in Adelaide, South Australia, the Mk4 is said to be capable of reaching a top speed of 360 kph (225 mph) in just 30 seconds from a standing start, and is designed to set the bar for performance and technology in the new sport of piloted Airspeeder racing.
This now opens the door to OEM teams to join Airspeeder in a motorsport revolution, as it unveils the world's first, and fastest, crewed flying racing car for performance sports.
Matt Pearson, Alauda Aeronautics CEO, said: "We have built the vehicles, developed the sport, secured the venues, attracted the sponsors and technical partners. Now is the time for the world's most progressive, innovative and ambitious automotive brands, OEM manufacturers and motorsport teams to be part of a truly revolutionary new motorsport."
With its sophisticated electric propulsion system, advanced aerodynamics and a take-off weight (MTOW) of just 950kg, the Airspeeder Mk4 is also extremely efficient, with a projected range of 300km (188 miles) while producing near-zero emissions.
The Airspeeder Mk4 is powered by a 1,000 kW (1,340 horsepower) turbogenerator which feeds power to the batteries and motors. Specifically designed for use in eVTOLs, this revolutionary technology allows green hydrogen to be used as fuel, providing safe, reliable and sustainable power over long distances and flight times.
As well as taking the existing eVTOL industry into the next-generation H2eVTOL era, this technology has the potential to significantly reduce emissions and create a sustainable future for individual air travel.