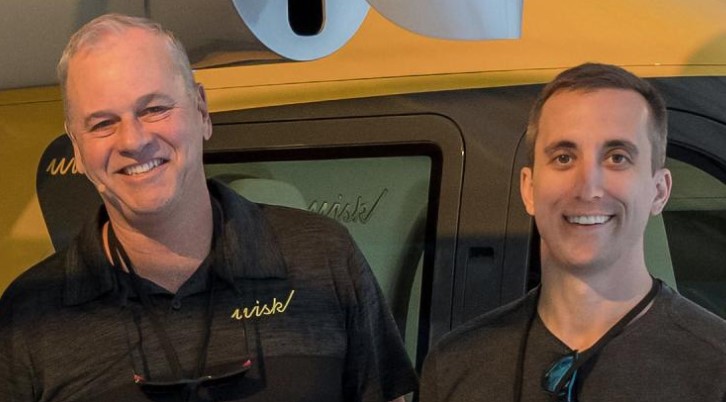 Advanced Air Mobility (AAM) company and air taxi developer Wisk Aero has announced that Gary Gysin will be retiring from his position as Chief Executive Officer (CEO) on February 1st, 2023, with Dr. Brian Yutko selected to take his place.
As CEO, Gysin led the formation of the company's leadership team, oversaw growth across development, engineering, and business operations. Wisk believes Gysin set the direction of the company's long-term vision, strategy, and goals, while also strengthening the strategic partnership with Boeing, including an additional $450M investment commitment in January 2022. Most recently, Gysin oversaw the strategy for the launch and development of Wisk's 6th generation air taxi.
Following an executive search process, Yutko was selected to join Wisk, based on his experience with eVTOL aircraft and autonomous technology. During his time as a board member, Yutko is believed to have developed a familiarity with Wisk, the company's strategy, the Generation 6 program, and the company's long-term goals. Yutko was selected by a unanimous board vote, his respect within the industry is expected to help Wisk bring the first self-flying eVTOL air taxi to the U.S.
Currently Vice President and Chief Engineer of Sustainability & Future Mobility at Boeing, Yutko has served multiple leadership roles, including Chief Technologist for Boeing NeXt. Prior to Boeing, Yutko was Senior Vice President of Programs at Aurora Flight Services, where he held P&L responsibility, led Research and Development, and also served as a program manager and principal investigator for various rapid prototyping and autonomous technology development programs. He began his career at MIT and NASA, and has received his Bachelors of Science in Aerospace Engineering from Penn State University and his Masters of Science and PhD in Astronautical Engineering from Massachusetts Institute of Technology (MIT).
Brian Schettler, Chairman of Wisk's Board, said: "On behalf of Wisk's board, employees, and the broader advanced air mobility industry, I want to thank Gary for his dedication, commitment, and leadership since Wisk's founding in 2019. Gary's authenticity, execution, and vision have established Wisk as a leader in advanced air mobility, built trust among the broader public, and advanced the industry as a whole. We are excited to welcome Brian Yutko as Wisk's new CEO. To date, Brian has already been instrumental to Wisk's success – from helping to secure additional resources for Wisk from within Boeing, to championing the Concept of Operations, developed by the two companies. Brian's deep expertise in aviation and passion for autonomy, as well as his existing familiarity with Wisk, will enable a smooth transition and allow Wisk to maintain its development timelines and trajectory within the industry with minimal disruption."
Gary Gysin commented: "After nearly four decades of a career at the forefront of technology and autonomy, I've made the difficult decision to retire. Leading Wisk has been one of the most rewarding roles of my career and I'm honored to have helped lay the foundation for both the company and the future of mobility. Wisk is an incredibly unique and rare place, with passionate and smart people at all levels and the resources to make it across the finish line. I'm very excited to continue watching Wisk succeed under the strong leadership of Brian Yutko."
Dr. Brian Yutko added: "I've spent my career pursuing the future of aviation and Wisk is the embodiment of that pursuit. I'm fortunate to have been part of Wisk's effort over the past two years as a member of the Board and I'm honored to take on the role as CEO. Under Gary's leadership, Wisk has built an incredibly strong team with a track record of success. We have no plans of slowing down and I'm excited to lead this incredible team as we advance safe, everyday, autonomous flight."