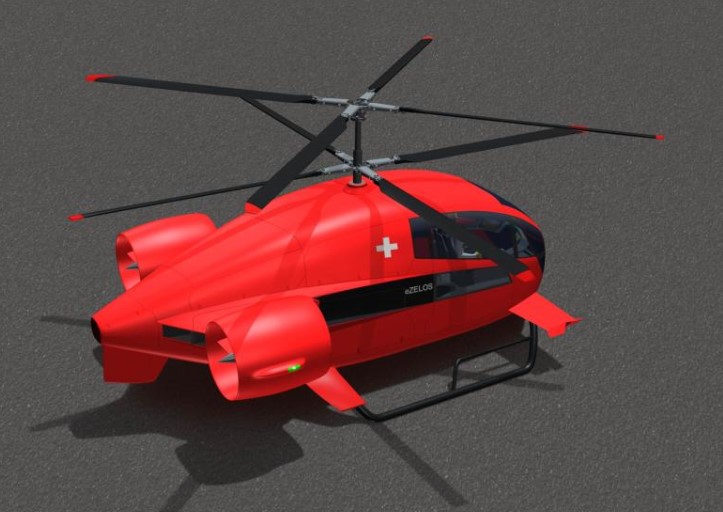 Switzerland's UASystems is believed to be planning the first flight of its hybrid-electric eZELOS rotorcraft in March or April 2023.
A prototype of eZELOS is said to be under construction and three more aircraft are planned to be added in 2023, one dedicated for static stress tests and the others intended to join the flight test campaign. The company is targeting to obtain a type certification for eZELOS by 2026, then gradually ramp to production levels of 150 aircraft a year.
The rotorcraft has been designed for air taxi, air ambulance, air cargo, and defense roles, for both urban air mobility and regional air mobility applications, and features a coaxial rotor system and a three-mode propulsion, full-electric, hybrid, and double ICE with direct-drive gyro auto rotation.
According to UASystems, the eZELOS is intended to be operated from anywhere, independent of the ground facilities, using twin-hybrid propulsion in combination with coaxial rotor lift technology. The aircraft can transport 1,200 pounds (550 kilograms) of cargo or carry two passengers and one pilot at a cruise speed of 150 knots (280 km/h) up to 300 miles (500 km), depending on the configuration. With these characteristics, eZELOS is believed to be targeted at both urban air mobility and regional air mobility.
UASystems is believed to have received Letters of Intent (LoI) to purchase from several hundred customers, including in Japan, Turkey, and Kazakhstan.