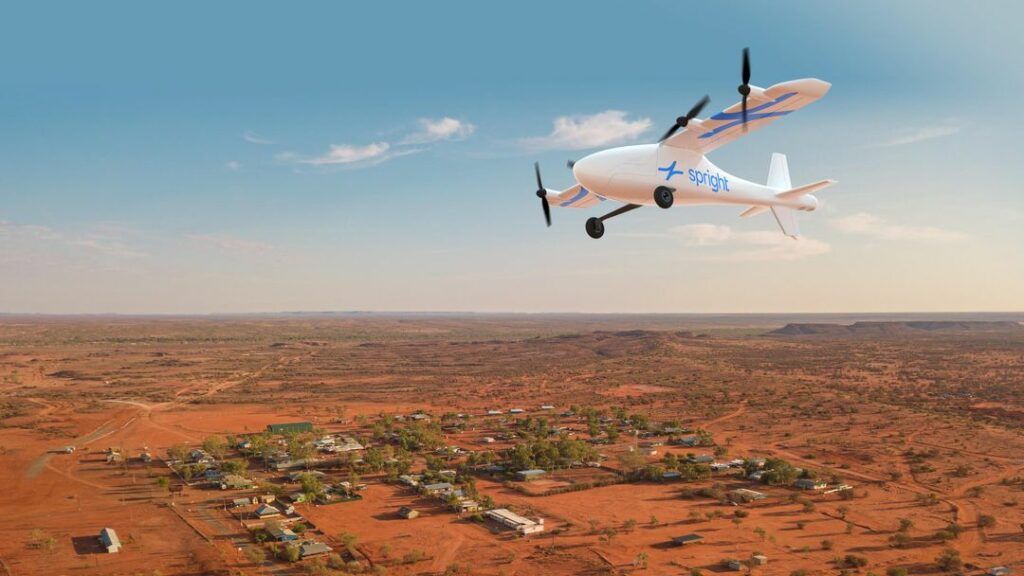 Spright, a provider of helicopter emergency medical services, has announced a deal with Swiss eVTOL company Dufour Aerospace to purchase 40 Aero2 aircraft, with an option for an additional 100.
The cooperation and sales agreement is believed to be the largest commitment by an operator to date for the Aero2 design, and one of the largest civilian unmanned aerial vehicle purchases in U.S. history.
According to Spright, the Dufour Aero2 will expand its opportunity to serve the healthcare community by carrying heavier payloads over longer distances. As a result, there will be more patient samples, larger tissue specimens and organs, and heavier supplies and equipment being transported with the on-demand speed and efficiency that is unique to drone delivery.
Dufour Aerospace is developing the next generation of eVTOL aircraft, with a focus on the emergency medical services market and movement of time-sensitive, critical cargo. The company has two designs, the Aero2 which is designed for unmanned, remotely piloted operations; and the Aero3, a manned, 8-seat aircraft designed specifically for air ambulance and HEMS operations. Each design features a tilt-wing that combines features of helicopters and airplanes, vertical take-off and landing on even the smallest spots and energy-efficient longer-range flight at high speeds.
President of Spright Joseph Resnik, said: "Dufour Aerospace has developed an impressive Swiss Army Knife for unmanned air mobility that will meet our anticipated future needs. With today's announcement, we demonstrate our commitment to their vision and to their technological approach, in which we are proud to be the first operator in the U.S. This is a multi-year and multimillion-dollar commitment by Spright and it will enable us to serve the critical goods distribution markets efficiently."
Thomas Pfammatter, CEO of Dufour Aerospace, added: "We are delighted by the confidence shown by Spright in Dufour Aerospace, evidenced by today's purchase announcement for the Aero2. Our partnership, which extends far beyond unit sales of Aero2, is a significant milestone for us in our development of tilt-wing, unmanned and manned products for advanced air mobility. Spright's commitment shows that there is great market potential for Aero2 for safe and efficient medium and long-range operations with unmanned aerial vehicles."
In addition, Spright will assist Dufour in obtaining type certification for the Aero2, including technical, data, and flight activity support for demonstration purposes, such as durability, failure, and reliability testing, and detect and avoid capabilities. Spright will also be the exclusive Aero2 service, maintenance, and training partner for third parties in North America. Flight testing is believed to be underway in Zurich, Switzerland.