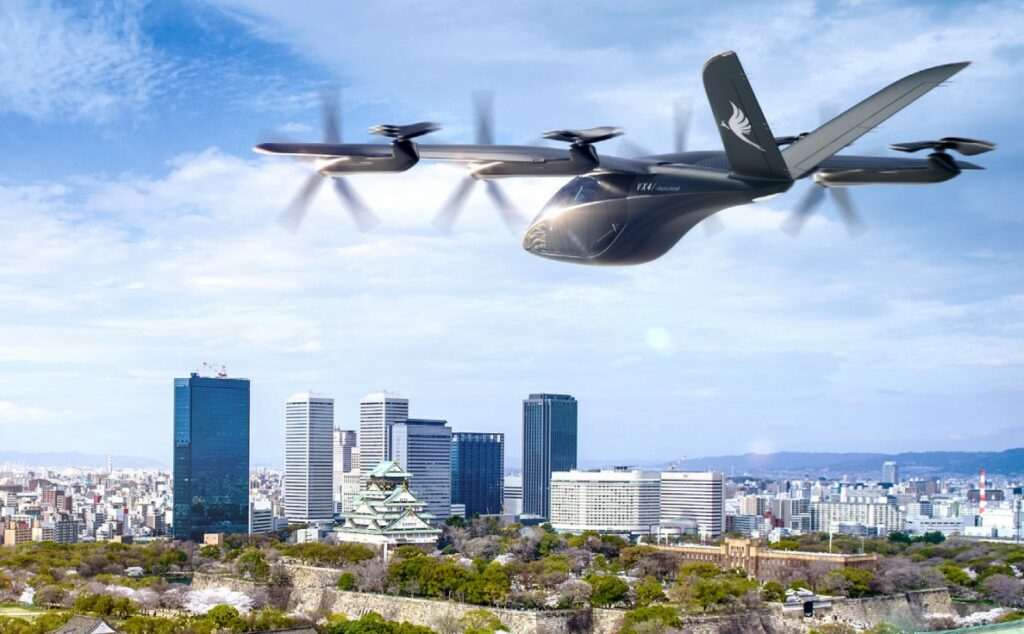 Vertical Aerospace is progressing launch plans in Japan with Asia's first eVTOL delivery slot reservation fee from Marubeni Corporation, a trading and investment conglomerate.
Following a joint working group partnership with Vertical, Marubeni has reserved aircraft delivery slots for 25 out of its 200 VX4 conditional pre-orders.
Marubeni's commitment is believed to further reinforce Japan's potential as a key launch market for Advanced Air Mobility (AAM) and over recent months, Marubeni has also conducted proof-of-concept (POC) demonstration trials in preparation for the Osaka World Expo 2025. Marubeni conducted flights from Osaka heliport to Wakayama using existing helicopters at future expected AAM service prices. Throughout the trials, Marubeni began addressing public awareness, acceptance, and requirements for future eVTOL services in the prefecture.
Vertical and Marubeni previously announced a partnership in September 2021 for conditional pre-order options of up to 200 aircraft, and joint evaluation of the requirements for eVTOL aircraft operations in Japan, as well as commercial considerations such as route and network planning and infrastructure requirements.
Stephen Fitzpatrick, Vertical Founder and CEO, said: "We are delighted to have reached the next milestone in our partnership with Marubeni. Japan is a wonderful country which is embracing the promise of eVTOL, as it will connect cities and regions like never before. We look forward to our joint efforts to build the ecosystem for zero-emissions travel in Japan."
Satoshi Takechi, General Manager, Aviation, Space & Defense Dept. commented: "We are proud to have taken another major step with Vertical Aerospace to introduce VX4 in Japan. I am confident that our continued joint efforts with Vertical Aerospace, such as evaluating the requirements for eVTOL operations and engaging the potential partners under the Joint Working Group, together with this new agreement, will accelerate the development of the AAM market in Japan. Marubeni will further enhance activities to materialize our business, which aims to make air travel more accessible and convenient, while simultaneously contributing to climate change mitigation measures, including low-carbon and decarbonization initiatives."