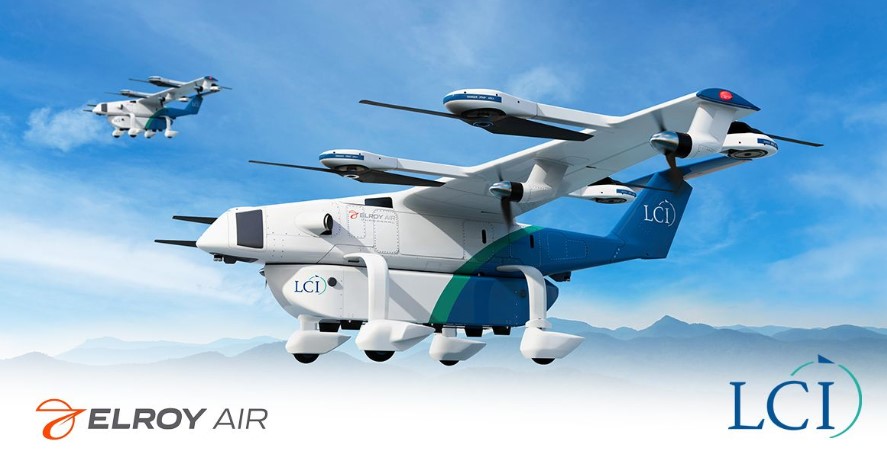 LCI, part of Libra Group, has signed an agreement with Elroy Air to purchase up to 40 Chaparral VTOL aircraft and boost its existing fleet of modern helicopters and fixed wing aircraft.
Under the terms of the deposit-backed agreement, LCI will initially acquire 20 aircraft with an option for a total of up to 40 units. The VTOL aircraft are said to be currently under development at Elroy Air's facility in San Francisco, California. In addition, LCI, alongside Libra Group, plan to share commercial, financial and end-user expertise with Elroy Air through industry networks.
Jaspal Jandu, CEO of LCI, says: "This commitment for the pioneering Chaparral system
will enable us to efficiently support mission critical, remote logistical work and socially
responsible humanitarian efforts around the world. It will do so in complement with
the wide-ranging capabilities of our existing aviation fleet. We have been impressed with Elroy Air's vision and approach and look forward to working closely with the team on a wide range of opportunities. This forms part of our wider advanced air mobility strategy and will strengthen LCI's position as a leading provider of leasing, financing and investing solutions for this new and exciting market."
David Merrill, CEO and Co-Founder of Elroy Air, commented: "We're experiencing an
enthusiastic response to the Chaparral and its capabilities to serve as a key part of a
safe, efficient, and capable fleet of aircraft to respond in emergency situations, protect
pilots, and enable rapid logistics in a new and sustainable way. Through our agreement with LCI, the Chaparral will be available for financing – enabling much broader access to the aircraft. We are proud that the Chaparral will now be part of LCI's aviation fleet and look forward to providing aerial cargo transport globally."
George Logothetis, Chairman and CEO of Libra Group, added: "We are proud of LCI's
partnership with Elroy Air, which further accelerates the Chaparral's entry into the
global market. Bridging the present with the future requires novel partnerships such as
these where established industry leaders join with innovators to make paradigm shifting technologies a reality. Our Group is committed to leveraging our global platform to catalyse the uptake of sustainable innovations across our six sectors, and we look forward to sharing many future-focused partnerships to come."
The Chaparral is believed to be the first end-to-end autonomous VTOL cargo delivery system. It is designed for aerial transport of up to 500lbs (225 kgs) of goods over a 300 nautical mile range. This is enabled initially by a turbine-based hybrid-electric powertrain with distributed electrical propulsion, and specially designed aerodynamic modular cargo
pods. Its applications include safe, efficient and cost-effective aerial cargo transport for
commercial logistics, disaster relief, firefighting and humanitarian operations without
risk to pilots or the need for airport infrastructure.