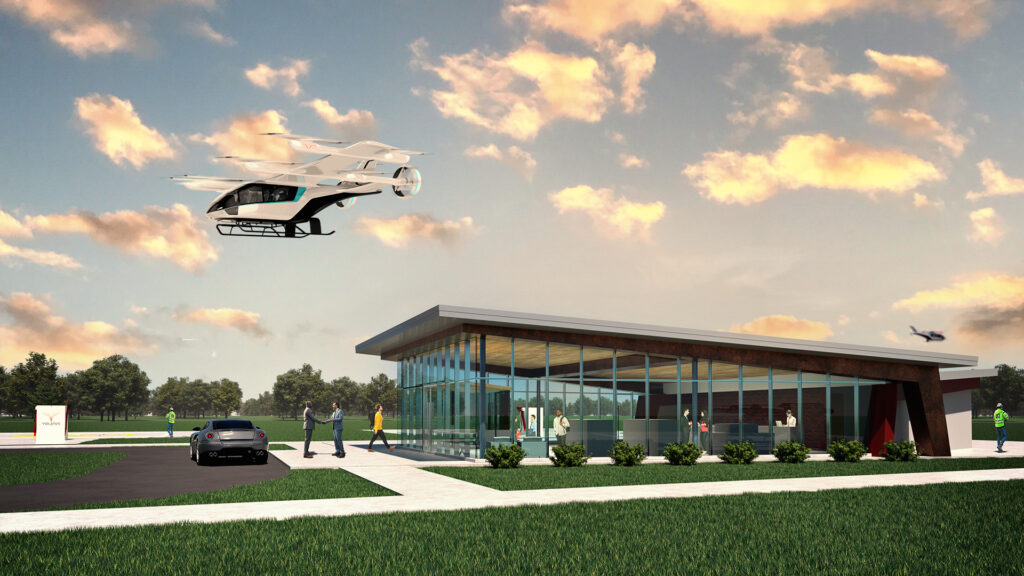 Eve Air Mobility has signed a Letter of Intent (LOI) with Volatus Infrastructure to introduce a new vertiport automation solution that will support traffic management of eVTOL aircraft.
Eve's Urban Air Traffic Management (UATM) software will be used to improve the capacity and efficiency of Volatus' vertiports.
Designed to enable the integration of all airspace users in the urban environment, Eve Air Mobility believes the UATM software is critical to support the safety, efficiency, and improvement of the entire urban air mobility ecosystem, including fleet and vertiport operators. According to Eve, the new collaboration reinforces a shared commitment to safely integrating and scaling global UAM operations.
Grant Fisk, Volatus Infrastructure Co-Founder, said: "Eve's new vertiport software solution will enable Volatus to ensure safe, reliable and efficient eVTOL flight operations. It's vitally important to get these systems up and running so that when the FAA approves the first eVTOL vehicle, we are ready to serve them. Together, we are laying a rock-solid foundation that the UAM industry will be building upon for decades."
Andre Stein, co-CEO of Eve, commented: "In addition to developing a new eVTOL, Eve has become a recognized leader in the development of the infrastructure and ecosystem needed to enable the safe and efficient operation of eVTOLs around the world. This new software system will be specifically designed to support and maximize the capacity and efficiency of vertiports versus modifying existing software that was designed for other purposes. This supports our strategy of not only developing an eVTOL, but also providing a comprehensive suite of services and support. By developing a Vertiport Automation software for Volatus, we will help support the efficient operation and growth of the industry."