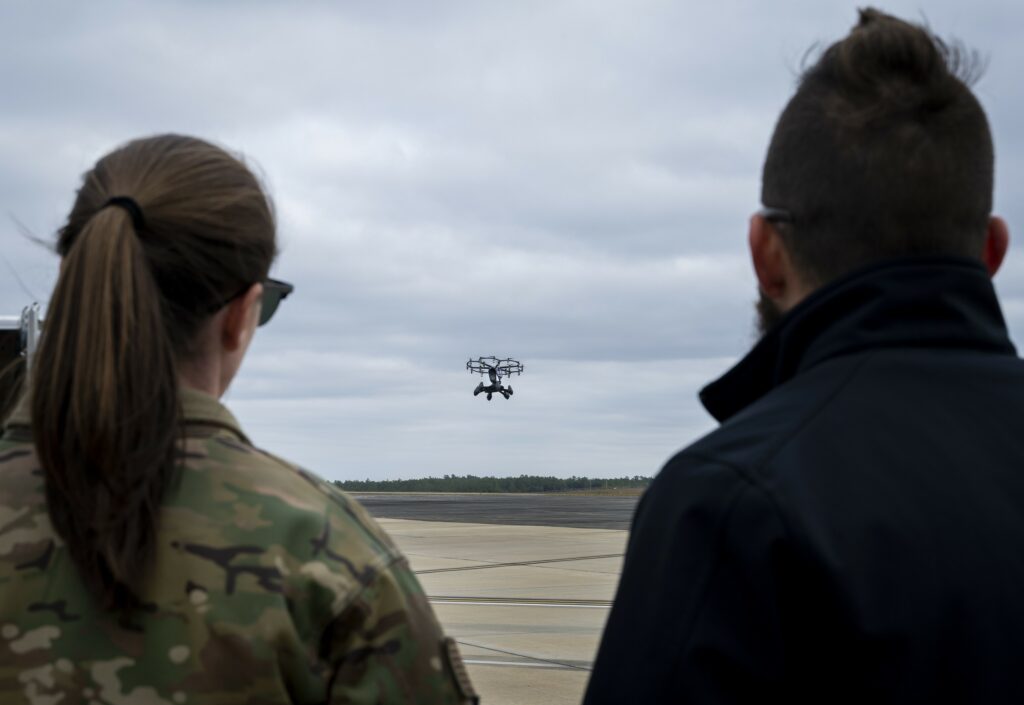 Eglin Air Force Base crew in Florida had the opportunity to pilot LIFT's HEXA eVTOL aircraft with plans to create a training program and incorporate aircrew into the aircraft's flight operations.
Aircrew remotely controlled the aircraft during multiple take offs, flights and landings at Duke Field. The goal was to validate the HEXA training program by having the aircrew execute it in a controlled, test environment. The exercise was also carried out to serve as a proof of concept on how to develop responsive training for government operators on uncrewed eVTOL aircraft.
A two-person team is required for a flight, one person to control the movement of the aircraft, while the other monitors the aircraft systems, batteries, outside variables. The team began with classroom and simulator training before getting behind the controls of the HEXA aircraft during a two-week familiarization period.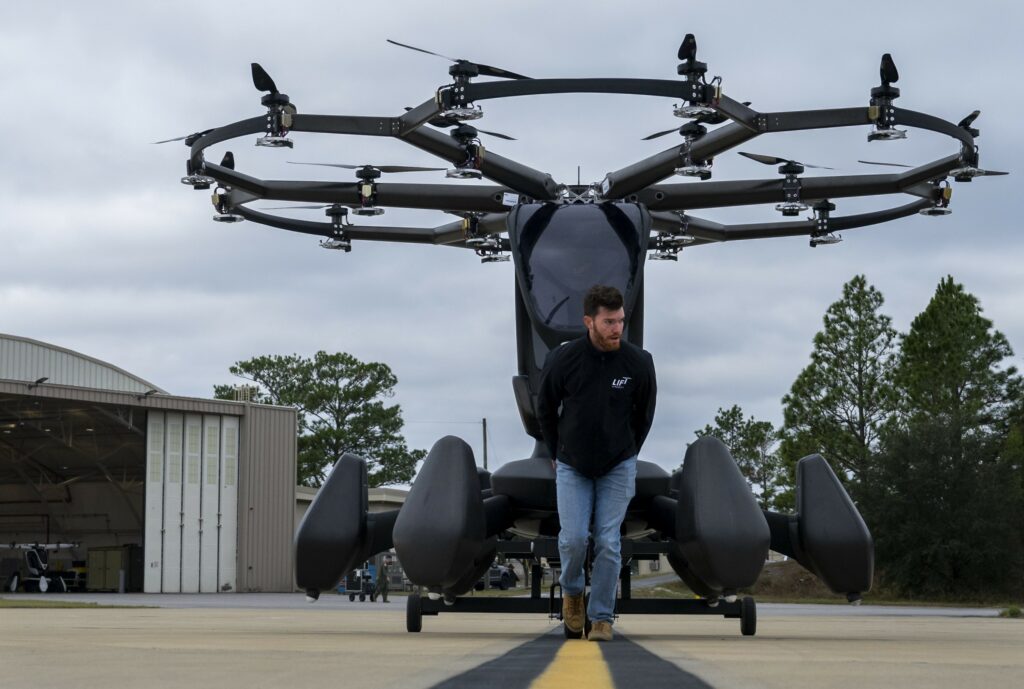 Maj. Riley Livermore, 413th FLTS Futures Flight commander, said: "Successfully completing this training is a huge milestone and confidence boost to allow us to meet this challenge. By helping these companies reach their commercial goals, we can learn from this technology and transition it for possible military use."
Maj. Victoria Snow, 413th FLTS helicopter pilot, commented: "Our team's prior rotary wing experience gave us a framework of reference to work from regarding aerodynamics that apply to vertical take-off and lift aircraft, crew resource management, and general flight operations at a military airfield. Even though the technology is vastly different, understanding the mechanics of helicopter flying translates well to operating the HEXA. My first flight experience was both rewarding and insightful. Getting the chance to fly the HEXA gave me a deeper understanding of the system's inner workings and an understanding of how stable and responsive the HEXA aircraft is and of its possible future capabilities."