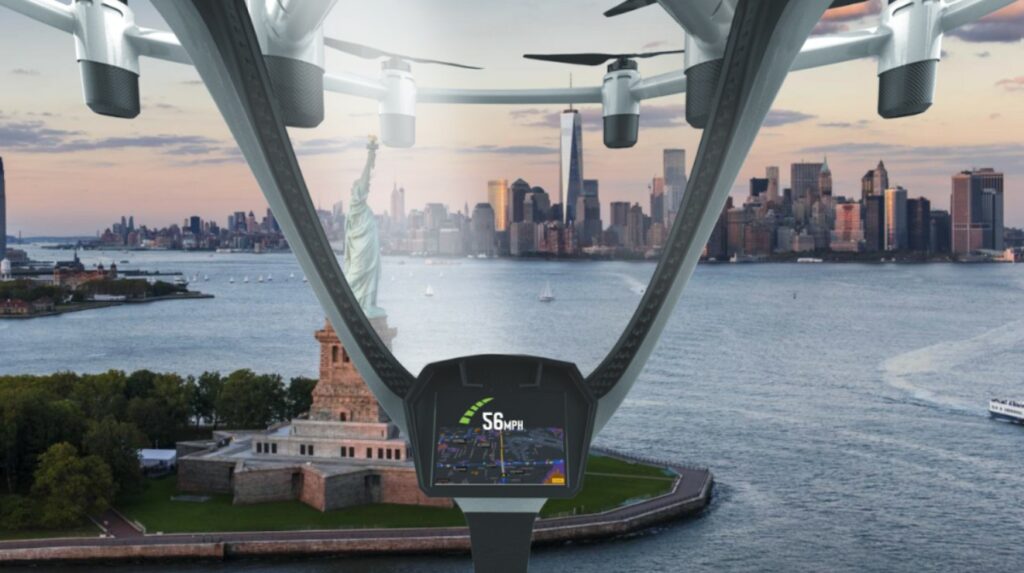 LIFT Aircraft has signed a Letter of Intent (LOI) with Charm Aviation to launch solo piloted flights of eVTOL aircraft in New York City.
The concept will enable anyone to learn to fly LIFT's semi-autonomous eVTOL aircraft in less than an hour, and then solo pilot the single seat, ultralight vehicle, no pilot's license required.
LIFT and Charm plan to work with city officials, as well as the Federal Aviation Administration (FAA), as they select the first vertiport site in the coming months and hope to have initial trial flights in the city underway by the end of 2023. LIFT has already received FAA approval for a location planned in Austin, Texas, where it is based.
Due to FAA rules, flights are limited to uncongested flyover areas and uncontrolled airspace. As a result, there are plans to develop LIFT vertiports along New York City waterfront areas that provide access to the "Class G", Visual Flight Rules (VFR) corridor that extends up to 1,300 feet around Manhattan.
Under the terms of the agreement, LIFT and Charm will establish a joint venture that will have exclusive license from LIFT to operate in the city. The parties have agreed a pre-order for 100 HEXA eVTOL aircraft that they intend to deploy to multiple LIFT vertiport locations they will jointly develop in the greater NYC area over the next five years.
Matt Chasen, LIFT Aircraft CEO, said: "New York is one of the largest markets for helicopter tour and air taxi operations in the world, and we expect the region will be one of the biggest markets for next generation, urban air mobility as well. We're thrilled to be partnering with the owners of one of the largest helicopter operators in New York to bring LIFT to the region."
Caitlyn Ephraim, President of Charm Aviation, commented: "Our top-selling helicopter tour flights last between 12 to 15 minutes, so HEXA's flight time is a perfect fit for self-piloted, recreational flights. These are like Segway tours, but in the air – with a much better view and much more fun. These small, electric aircraft are "geo-fenced" to keep them confined to pre-defined flight areas and corridors, have zero direct emissions, and are much quieter than helicopters, so will help to reduce the noise footprint of the fleets of helicopters we operate today. I can't wait to fly HEXA around the Statue of Liberty. We think this is the future of the helicopter tour market."