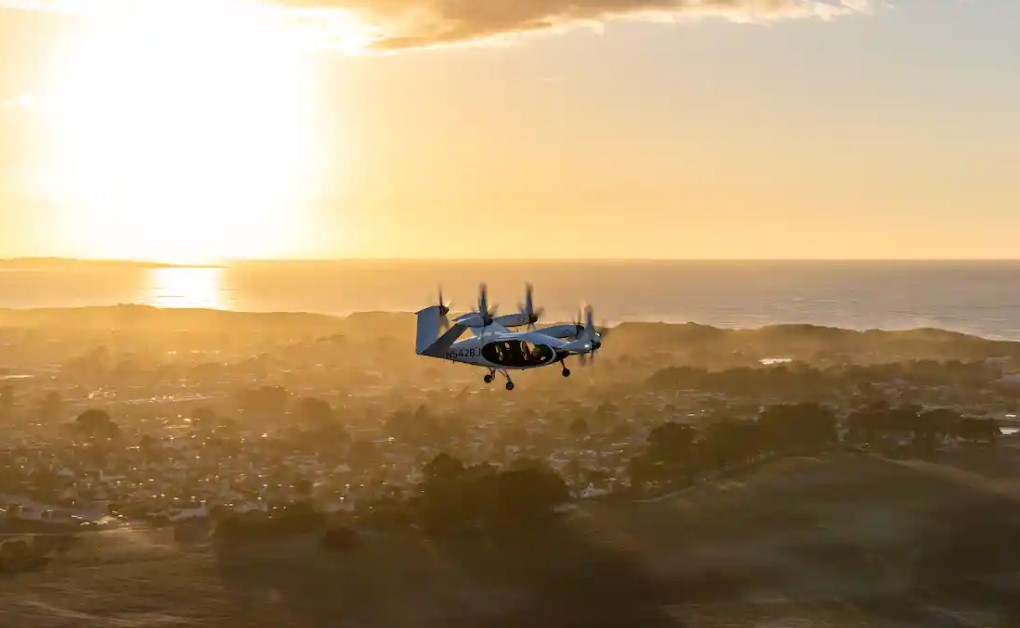 Aviation High School students in New York City had the opportunity to try out an eVTOL aircraft in a virtual-reality simulator after a new partnership was announced to train the next generation of aircraft technicians and aerospace leaders.
Joby's partnership with the school follows an announcement on a multi-year partnership with Delta Air Lines to deliver a sustainable home-to-airport service for Delta customers, beginning in New York and Los Angeles.
According to Joby, 100 Aviation High School students have already enrolled in an online Private Pilot Ground School course, which teaches the basics of aerodynamics, aviation and piloting. Joby will also be working with the school's faculty to integrate material on its curriculum focused on propulsion systems and other new technologies.
Aviation High School Principal Steven R. Jackson, said: "With electrification and air taxis set to revolutionize the aviation industry, we are excited to partner with Joby to inspire and train our students to work with these cutting-edge technologies and prepare the talented young men and women of New York City for successful careers in the aviation world of tomorrow."
Joby recently brought 4 virtual-reality simulators to Aviation High School, giving the students an opportunity to virtually pilot the company's eVTOL aircraft.
Bonny Simi, Head of Air Operations and People at Joby, commented: "Aviation High School is a tremendous resource for the New York community and the aviation industry, working upstream to prepare a diverse group of students to join the next generation of pilots, maintainers, and aerospace leaders. We're thrilled to partner with the school and give students first-hand access to innovative technologies like electric propulsion and eVTOL aircraft design."
Andrew Kimball, New York City Economic Development Corporation President, said: "This sort of partnership – building direct pathways for New York City students for the innovative sectors of today and tomorrow – are essential to creating a more vibrant and inclusive economy. Thank you to everyone at Aviation High School, the Department of Education, and Joby Aviation, for providing such a valuable program to our students."
Queens Borough President Donovan Richards Jr., commented: "The aviation industry is taking off in Queens as LaGuardia Airport's redevelopment wraps up and Kennedy Airport's revitalization gets underway. It is critical that the tens of thousands of jobs created by these projects are filled by Queens residents, and that our young people especially are easily connected to these employment opportunities of tomorrow. I look forward to partnering with Aviation High School, Joby Aviation, the Port Authority and all our partners to ensure that Queens is at the forefront of the reimagining of our airports."
Council Member Julie Won added: "This partnership will provide future graduates of Aviation High School with new career pathways and opportunities to maintain, repair, and service these new air taxis of the future and promote climate justice in aviation."