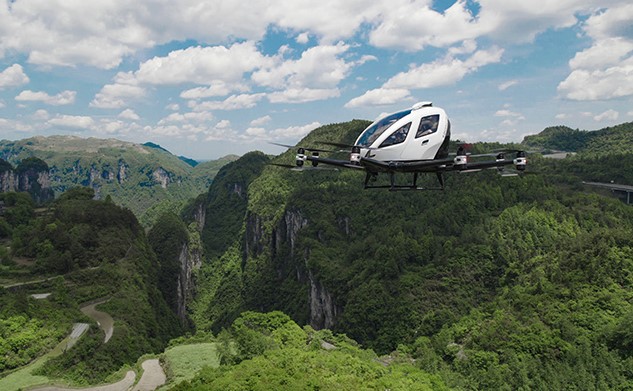 EHang has received an initial purchase order for five EH216 AAVs from Tianxingjian Cultural Tourism Investment and Development LLC with the two companies collaborating to develop a scenic flight project at the Aizhai Wonder Tourist Area in Jishou.
Tianxingjian is also planning to purchase an additional 25 EH216 aircraft as the project evolves. It is an implementation of EHang's previous strategic partnership with the Jishou City Government for in-depth and extensive collaborations on urban air mobility (UAM), such as aerial tourism, UAM infrastructure and operation center development, and professional technician training. It also represents one of EH216's typical programs in the field of aerial tourism in China where EHang believes there is great market potential and application opportunities.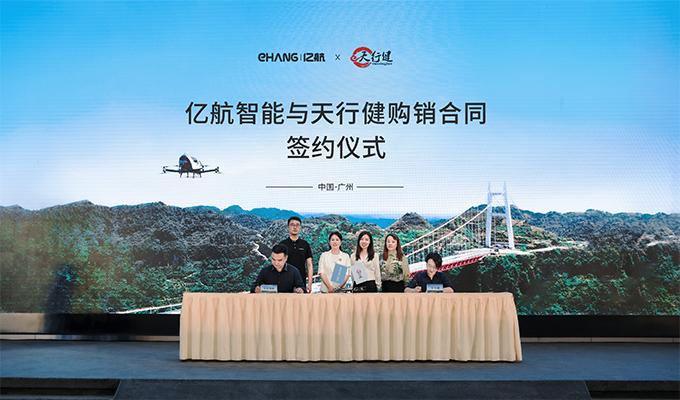 Aizhai Wonder is a renowned landmark and a part of Scenic Area of Aizhai Wonder, Shibadong Village, and Dehang Canyon, a national 5A scenic spot in Hunan. During the Workers' Day holiday in May, tourists got the opportunity to experience EHang's demo flights for the sightseeing of the natural landscape at Aizhai Wonder.
Xiufeng Wu, Director of the Management Office of Dehang Scenic Spot in Jishou, said: "The Jishou city government is striving to develop strategic emerging industries for tourism. The integration of EH216 AAV technologies and Aizhai cultural tourism resources can further enhance Jishou's tourism brand."
Min Sun, Chairperson of Tianxingjian, commented: "Aizhai Wonder has a breath taking landscape of steep cliffs, waterfalls and primitive forests, making it ideal for aerial sightseeing, air mobility, and related projects. As a world's leading AAV technology platform company, EHang has advanced software and hardware technologies as well as rich flight experience. With our respective advantages combined, we will work together to set up vertiports at scenic spots including the Aizhai Bridge and the Jiulongxi Canyon, and to gradually roll out trial operations for aerial sightseeing."
Xin Fang, Chief Operating Officer of EHang, commented: "We are delighted to partner with the Jishou city government to jointly bring UAM solutions to Aizhai Wonder. EHang has been doing trial operations for aerial sightseeing since last year. We believe with our business expansion, EH216 AAVs will fly in more scenic spots around the world, bringing tourists safe and comfortable aerial sightseeing experiences."