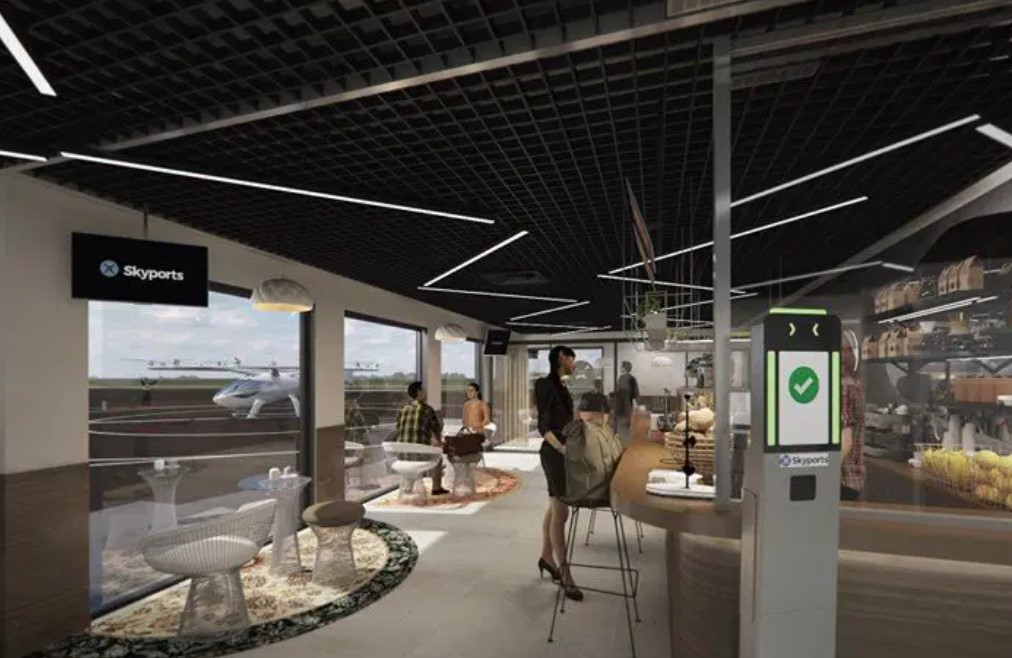 Skyports Infrastructure has signed an agreement with Corporación América Airports S.A (CAAP) for the development and deployment of vertiport infrastructure to support eVTOL operations in Latin America.
A Memorandum of Understanding (MOU) will see the two companies work together to share best practices for vertiport design concepts in markets of mutual interests. The collaboration will involve developing vertiport networks and operations for relevant use cases and detailed planning for the deployment of permanent vertiport infrastructure.
As part of the agreement, the companies will evaluate which of Corporación América Airports' assets are best suited for vertiport deployment, prioritising sites based on market readiness and opportunity. According to Skyports, location details for prospective vertiports will be confirmed at a later stage.
Addison Ferrell, Director, Skyports Infrastructure said: "We are proud to partner with Corporación América Airports to expand and stimulate the AAM ecosystem in key markets in Latin America. We're at an incredibly exciting point in the industry's development as we take concrete steps towards implementing a scalable vertiport network that will facilitate commercial eVTOL operations; this partnership will be instrumental to achieving those objectives. Bringing together CAAP's proven airport leadership and Skyports' deep expertise of AAM infrastructure will make for a compelling partnership."
Martin Eurnekian, CEO of Corporación América Airports, commented: "As a leading airport concession operator, Corporación América Airports continues to build strong partnerships to position itself as an agent of change in the development of the Advance Air Mobility ecosystem. With over 20 years of expertise and operations in six countries across LatAm and Europe, we are firmly committed to continue building the future of this new way of transportation, which will be leaner, faster and more sustainable."
Skyports believes the partnership between the two companies is an important step in the growth of the AAM industry in Latin America and supports the development of operationally critical vertiport networks.
Corporación América Airports has previously branched into eVTOL operations, the company announced partnerships in June 2022 with eVTOL vehicle manufacturers Eve Air Mobility and Vertical Aerospace (both of which also partner with Skyports), Avolon, GOL, and Grupo Comporteto.
Through this collaboration Skyports further establishes itself in Latin America. In 2021, the company's drone operations arm, Skyports Drone Services, launched an ambitious beyond visual line of sight (BVLOS) drone logistics operation in Colombia's remote regions of La Guajira and Chocó.