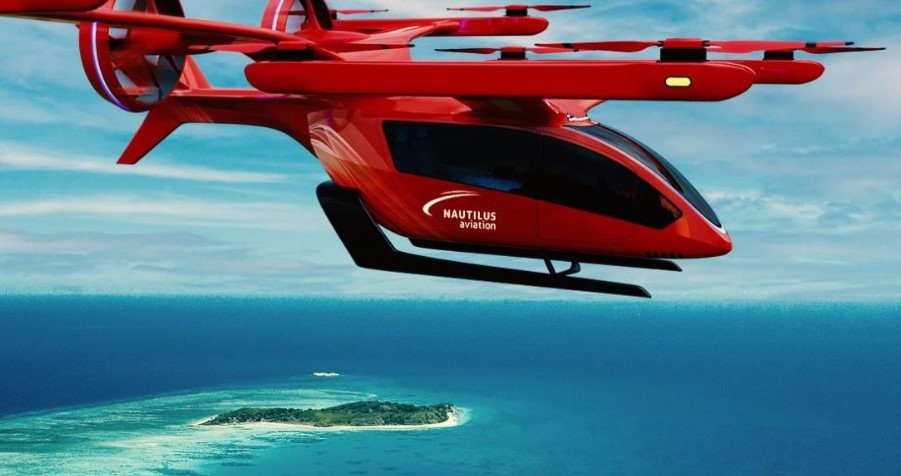 Nautilus Aviation has ordered 10 eVTOL aircraft from Eve Air Mobility for scenic tours over the Great Barrier Reef by 2026.
A division of the Morris Group, Nautilus' partnership with Eve Air is part of the Morris Group's commitment to reach net zero emissions by 2030 across all of its businesses.
Tourism Tropical North Queensland (TTNQ) Chief Executive Officer Mark Olsen said: "With two World Heritage areas side by side, Tropical North Queensland has long been a leader in environmental initiatives and is the most Eco-certified destination in Australia with 62 companies and 182 experiences accredited through the scheme. Transportation is the greatest challenge in reducing emissions, so our operators are partnering with leaders in this field to develop more efficient ways of showcasing the Great Barrier Reef and the world's oldest rainforest."
According to Nautilus Aviation, the company held an Advanced Ecotourism Certification for 10 years, was recently awarded Green Travel Leader status, and is aiming to eliminate the use of fuel to power scenic flights.
"This will allow us to provide emission-free, quiet tours over the Great Barrier Reef, providing an unmatched eco experience for our customers," Nautilus Aviation CEO Aaron Finn added.