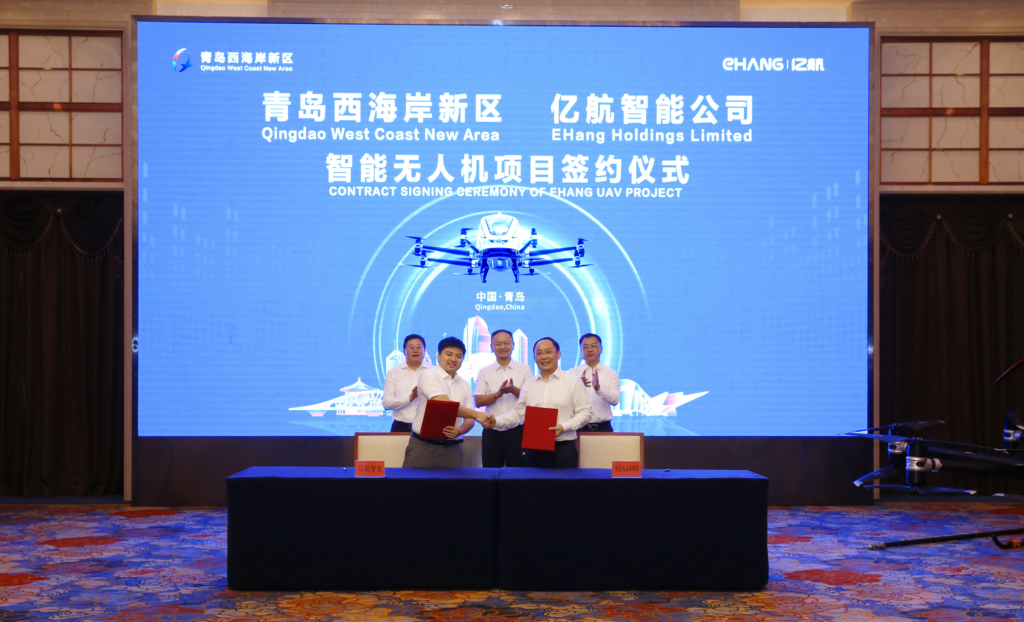 EHang has announced a new partnership with Qingdao West Coast New Area, one of China's national new areas in Shandong province, in a bid to make Qingdao a recognized urban air mobility (UAM) demonstration area, as well as establishing a Northeast Asia regional headquarters, and a national firefighting business center.
Qingdao West Coast New Area will facilitate the local governments' applications of EHang's full range of products while providing comprehensive support to the company's local business operations, sales and services, production and infrastructure construction, among other things.
According to EHang, the partnership comes with a binding $10 million equity investment and a potential additional investment of $10 million in the future. Qingdao's investment arm will initially invest a total of $10 million in the company through a private placement of newly issued Class A ordinary shares of the company.
Guilong Shi, Deputy Director of the Administrative Committee of Qingdao West Coast New Area, said: "EHang is a global leader in the eVTOL sector ranging from hardware to software. Its AAV products and fleet operations are fully in line with Qingdao's development requirements for smart, eco-friendly and highly efficient UAM solutions. We believe it will be a 'win-win' cooperation with our joint efforts to advance high-end industries and aviation sectors in Qingdao and to create a beneficial UAM industrial ecosystem."
Xin Fang, Chief Operating Officer of EHang, commented: "This strategic investment and business partnership is a significant milestone for EHang's long-term growth. With more funding and strong product demands in the Qingdao local market, which is estimated to reach the level of RMB100 million in two years, EHang expects to accelerate the development of Qingdao's AAV industry through new aviation business and low-altitude economy. We believe our cooperation will propel Qingdao to be a world-class, innovative UAM application demonstration area with comprehensive AAV industrial chains and commercial operations."