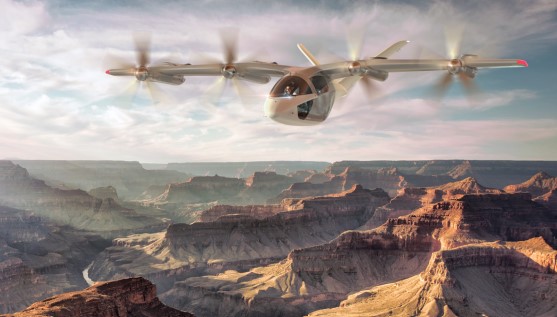 Vertical Aerospace is working with American Airlines to explore the future of Advanced Air Mobility (AAM) and has confirmed delivery slots and a pre-delivery payment commitment from American for 50 VX4 eVTOL aircraft.
American has reserved delivery slots for the first 50 VX4 aircraft of its initial conditional pre-order of up to 250 aircraft, with an option for an additional 100, announced in June 2021. The two companies will build upon their existing joint working group to collaborate on a framework to explore the future of advanced air mobility and prepare for the VX4's entry into service.
The commitment to pay pre-delivery payments and confirmation of slot reservations for the first 50 aircraft is believed to be the first of its kind for a major airline in the eVTOL industry, and according to Vertical, it is a significant milestone in the partnership with American.
Stephen Fitzpatrick, Founder & CEO of Vertical said: "We are delighted to have reached this major milestone with American Airlines on our eVTOL partnership. Together, we are making zero-emissions flight a reality for passengers travelling all over the world. We look forward to continuing our work with American and seeing the first red, white and blue VX4 come off the production line."
American's Chief Financial Officer Derek Kerr, commented: "Our partnership with Vertical is a great example of progress in our commitment to reducing carbon emissions throughout our airline and the industry. We have made great strides in simplifying our fleet with newer and more fuel-efficient aircraft, and are proud to take part in another step toward the development of advanced air mobility."