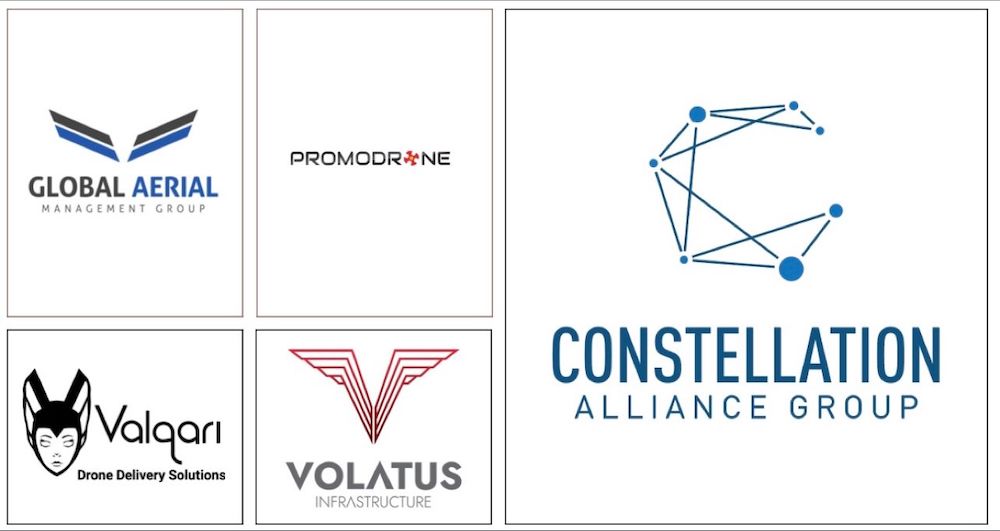 Volatus Infrastructure, PromoDrone, Global Aerial Management Group (GAMG) and Valqari have come together to form the Constellation Alliance Group (CAG), a consortium partnership that will focus on humanitarian efforts in the Advanced Air Mobility (AAM) and Unmanned Aerial Systems (UAS) sectors.
The CAG's goal is to design, establish and integrate a scalable community-based sustainable rapid-response infrastructure, including drone and eVTOL emergency operations for deployment in cities, towns and municipalities worldwide, beginning with testing in the United States in 2023.
The consortium currently has access to PromoDrone's two-way digital display drone systems for long range communications, Valqari's patented, safe and secure package delivery solutions, GAMG's uncrewed and autonomous flight and mobility expertise, and Volatus Infrastructure's eVTOL infrastructure technology, vehicle agnostic charging station, plus an app and maintenance programs.
"This alliance represents the collaboration needed to advance the entire industry," said Jamar Williams, Founder and CEO of PromoDrone. "We are here to make things work and get the much-needed systems in place so that our technologies can be put to good use."
"The drone ecosystem can be quickly deployed to address both short term and permanent humanitarian delivery needs," said Ryan Walsh, CEO of Valqari. "This consortium provides a complete framework to address the complex delivery issues during crisis situations."
"I am over the moon with excitement! The combination of power and creative energy coupled with the sheer knowledge level of this team makes this specific collaboration very special," said Toni Drummond, Founder of GAMG. "Pay close attention. We are about to change the future as it's looked upon in plain sight."
"Being able to pool our resources and work together for the greater good is humbling," said Grant Fisk, Co-Founder of Volatus Infrastructure. "Humanitarian, emergency and medical uses open up a whole other sector for these emerging technologies. We are going to be able to help people faster than we currently can and serve more of the population."