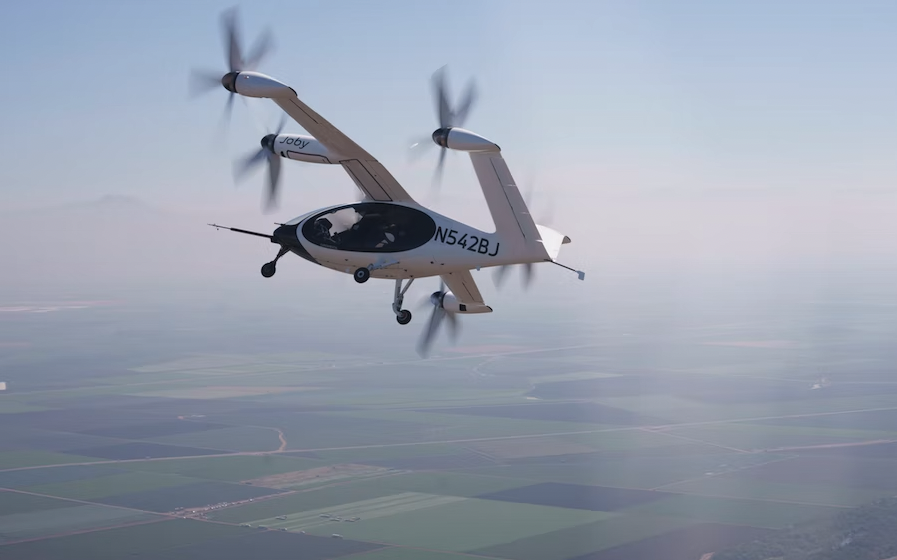 Joby Aviation has formally applied for its eVTOL aircraft design to be certified for use in Japan following the news that Japanese and US regulatory authorities have reached an agreement to deliver a streamlined approval process for US applicants who wish to validate their eVTOL designs in Japan.
Joby's application to the Japan Civil Aviation Bureau for the validation of a Federal Aviation Administration type certification is believed to be the first of its kind and a necessary step to launching aerial ridesharing services in Japan.
Type certification is a multi-year process which sees a company undertake rigorous testing and documentation across each aircraft system to prove the aircraft meets safety standards and is ready for commercial operations. Similar type certification processes are undertaken for all aircraft, big and small.
Joby plans to use its five-seat, piloted eVTOL aircraft to connect people and cities through fast, quiet, and emissions-free flight.
"We're incredibly excited about the potential for electric aerial ridesharing to offer a new form of clean and affordable urban and regional connectivity across Japan," said JoeBen Bevirt, founder and CEO, Joby Aviation. "With 92% of residents living in urban areas, we have a spectacular opportunity to save people time in congested cities like Tokyo, Yokohama, and Osaka while also reducing their impact on the environment. We strongly believe that a collaborative approach to regulation helps to foster greater safety and, by working hand-in-hand on certification, Japan and the US are ensuring that both countries continue to play a leading role in the adoption of climate-friendly transportation."
Joby has long-standing ties with Japan, having welcomed Toyota as a strategic partner in 2018. As well as lending its expertise on manufacturing process development and high-volume production, Toyota is also Joby's largest outside investor, with nearly $400 million invested to date.
In early 2022, Joby also entered into a partnership with ANA Holdings Inc., Japan's largest airline, to bring aerial ridesharing services to the Japanese market. Joby is a member of Japan's Public-Private Conference for the Future Air Mobility Revolution, established by the Ministry of Economy, Trade and Industry to accelerate the adoption of aerial ridesharing in the country.