Advanced Air Mobility infrastructure company VPorts has announced that it will create Quebec's first regional electric AAM vertiport network. By 2030, the network will extend to all major Quebec regions, providing a sustainable transportation solution via electric vertical take-off and landing (eVTOL) aircraft.
''We are excited to build the first vertiport network connecting all Quebec regions, including remote communities that are not adequately served by surface transportation or underserved by aviation," said Dr. Fethi Chebil, President and Founder of VPorts. "Similar to heliports, the vertiports will be designed for take-off and landing by eVTOLs. Our initial growth strategy is based on regional transportation of goods and efficient movement of patients, organs for transplants and medical equipment."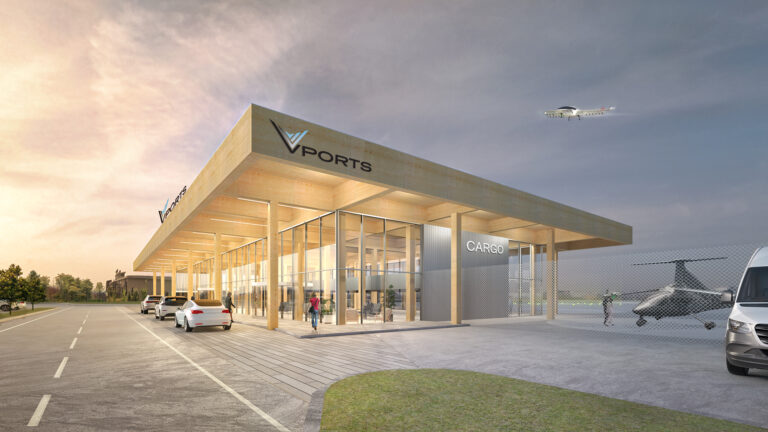 VPorts' Quebec network will focus on locations that optimize multimodal transportation connectivity, including Mirabel Helico, St-Hubert Airport and major agglomerations such as Quebec City, Ottawa-Gatineau, Sherbrooke, Drummondville, Mont-Tremblant, Trois-Rivières, Ste-Marie de Beauce and Rivière-du-Loup, as well as the network of airports in the north region of Québec operated by Transports Québec.
"Logically, the first places to set up vertiports are existing helipads and airports," noted Dr. Chebil. "Industrial and commercial areas are also excellent options to consider. We look forward to collaborating with Transport Canada, NAV CANADA, the Government of Quebec and municipal officials on defining safety and security regulations, flight corridors, urban integration and community engagement for this important undertaking that will benefit our communities.''
Each vertiport will be equipped with charging stations and hydrogen fuel stations for hybrid aircraft to ensure availability.
To create the first vertiport ecosystem in Quebec, VPorts has partnered with best-in-class companies. The operational concept and requirements, including integration of air traffic management, are being developed by NUAIR, an engineering firm that is shaping the future of safe aircraft systems and advanced airborne mobility operation. UAM Geomatics is in charge of cost and revenue forecasting, geospatial mapping and vertiport network location mapping in Quebec. Innovitech is supporting VPorts by developing a stakeholder management strategy focused on social acceptance. AEdifica is developing the architectural concept for the network.