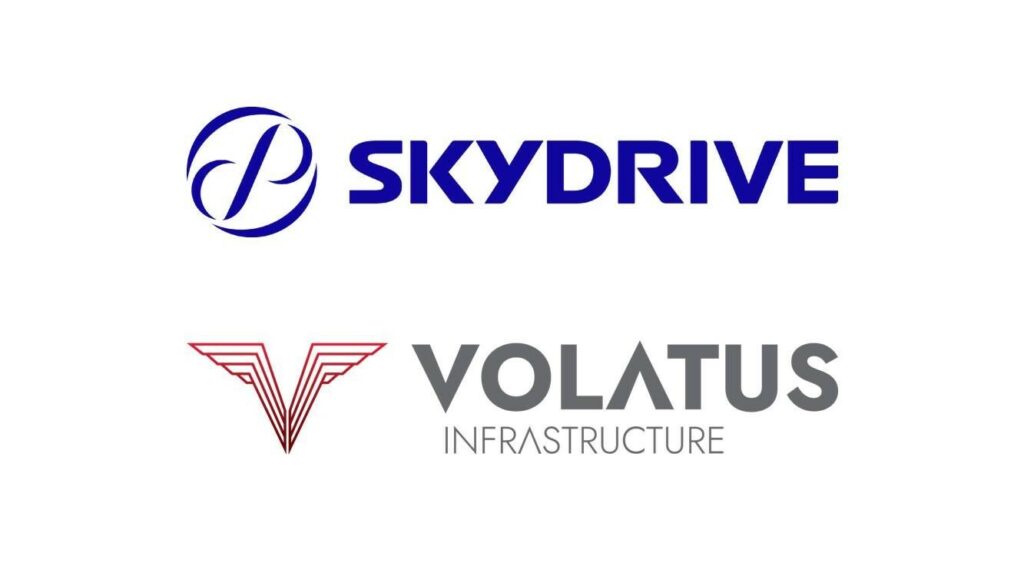 SkyDrive and Volatus have announced a strategic alliance and will work together to support business development and market expansion of eVTOL aircraft.
As part of the agreement, SkyDrive will integrate Volatus' Advanced Air Mobility (AAM) infrastructure including vertiports and charging stations into its U.S. business platform. SkyDrive will also support Volatus in expanding its eVTOL infrastructure into the Japanese market.
As one of SkyDrive's preferred vendors, Volatus will provide tailored infrastructure packages to SkyDrive, including eVTOL vertiports and charging facilities. These packages will also be extended to SkyDrive's customers as desired. SkyDrive, within its capacity, will support Volatus in the development of its infrastructure. The two companies will cooperate with each other with the common goal of promoting AAM.
SkyDrive CEO Tomohiro Fukuzawa, said: "Volatus is planning to build permanent vertiports in many states in the US, starting with Oshkosh, Wisconsin, and SkyDrive is looking to utilize their vertiports. We believe our collaboration will accelerate and promote advanced air mobility."
Grant Fisk, Volatus Infrastructure Co-Founder, added: "This is a huge step forward for the global eVTOL industry. We can best serve communities and make this technology accessible faster by working together. SkyDrive will play a critical role in creating our cargo hub."