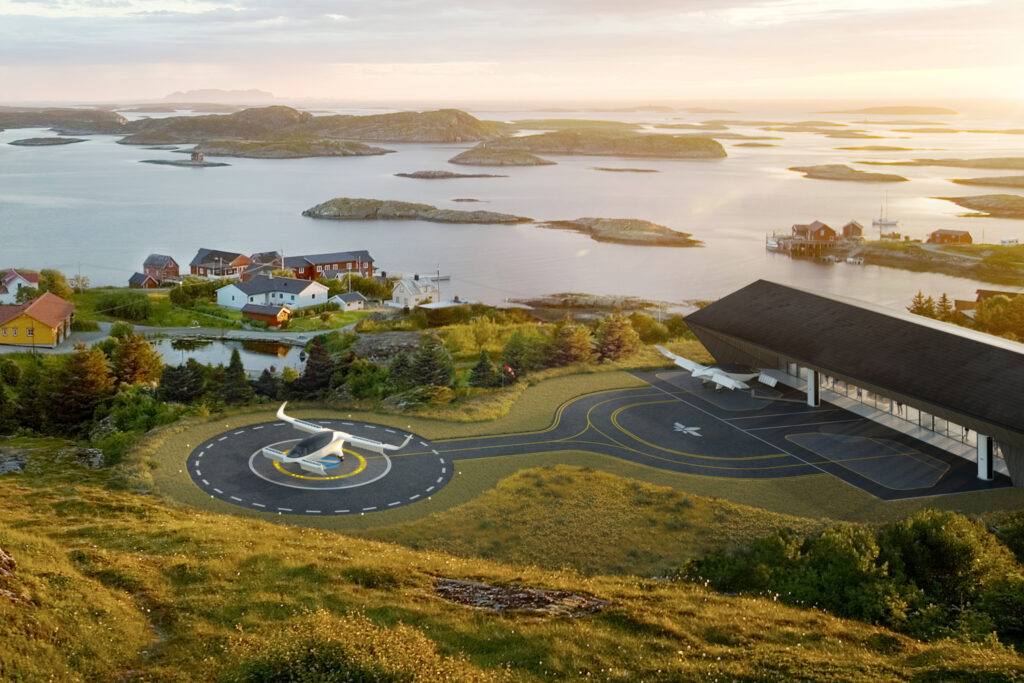 AAP Aviation Group has signed an agreement to work with eVTOL developer Lilium, as part of the agreement AAP will purchase 40 Lilium Jets, and the two companies will collaborate to identify and develop landing sites in Scandinavian countries, beginning with Norway.
Together, AAP and Lilium plan to offer sustainable travel mobility to Scandinavia using the all-electric Lilium Jet, supplementing existing regional aircraft routes and ensuring flexible and time-saving low-emission travel between cities and communities.
AAP Aviation and Lilium expect the market for on-demand aviation services to grow rapidly, pending authority approval of aircraft models and route infrastructure.
Espen Høiby, CEO of AAP Aviation said: "We have disrupted the aviation industry once before and are set do so again. Due to the mix of water, terrain and mountains, Norway is particularly suited to regional air mobility. With its vertical take-off and landing capability, high speed and regional range, the Lilium Jet can achieve hours of time savings compared with today's transportation modes. The Lilium Jet performance, its low noise profile and its spacious cabin makes the ideal aircraft to develop sustainable air transport in Scandinavia."
Daniel Wiegand, CEO of Lilium said: "Norway is the world's leader in sustainable practices, known to have the highest penetration of electric car ownership. Together with AAP's operational expertise and knowledge of the region, we have the ideal conditions for an eVTOL revolution. We are proud to team up with AAP Aviation to bring electric, high-speed mobility to Norway and the rest of Scandinavia."
The Lilium Jet, currently being developed in Germany, is expected to hold between four and six passengers and have a physical range of approximately 250 kilometres. According to Lilium, the proposed arrangement is subject to the parties finalizing commercial terms and entering into definitive agreements with respect thereto, and the satisfaction of certain conditions.