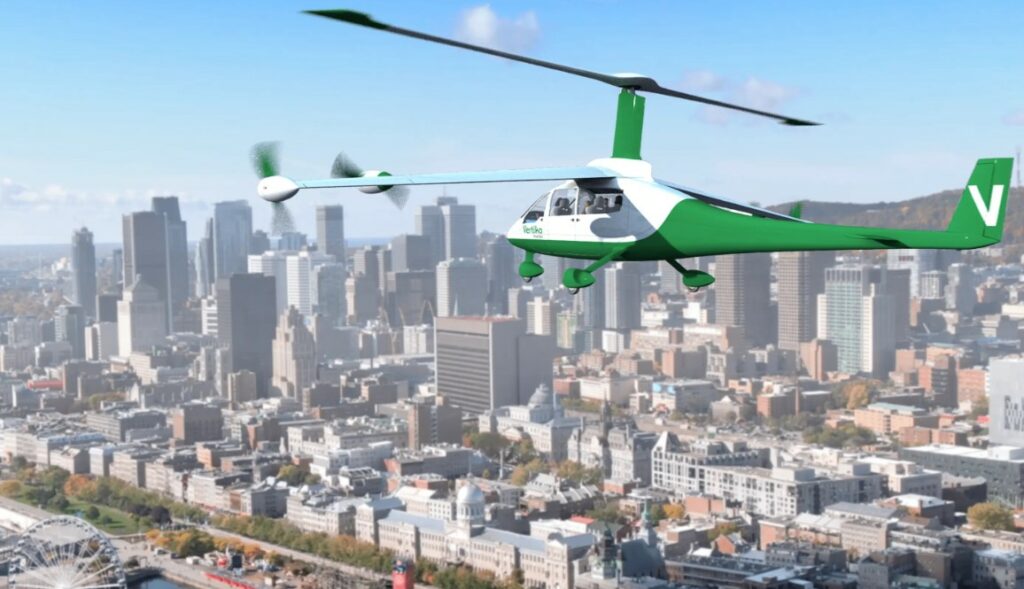 Vertiko Mobility has signed a Letter of Intent (LoI) with Jaunt Air Mobility to purchase more than 70 all-electric Jaunt Journey aircraft and two hybrid aircraft, with an option for a further 25 units, as part of plans to bring urban air taxis to Québec.
According to Jaunt, the aircraft will be acquired during the first five years of operation of the Québec vertiport network. Jaunt expects the Letter of Intent to be transformed into a contract during the second quarter of 2025, with operations due to begin in 2026.
As part of the agreement, Jaunt will also act as a pilot training and aircraft maintenance partner with Vertiko. The 12 months between the contract signing and the start of operations will serve as a break-in period. Training of the 36 pilots needed to fly the first nine aircraft during the first year of operations will also be conducted during this period.
Éric Côté, President of Jaunt Canada, said: "Each new phase that we complete is a further step in the right direction in positioning Québec as a leader in this new market segment. The favourable environment we're creating benefits not only us, but also all of the players who will be involved in defining this transit mode of the future."
John Valley, president of Vertiko Mobility, added: "It is the desire to develop an unknown market with our own rules of the game (Blue Ocean Strategy) that is at the origin of Vertiko Mobility. Jaunt Air Mobility is one of the key elements of this strategy."
To meet the operational objectives for the first year of the Vertiko Mobility network, its believed that five vertiports will need to be built between now and the end of March 2025. Expressions of interest for vertiport construction have come from ICAR in Mirabel, ODEA Montréal (investors CREECO and COGIR) and a new real estate development in Val-d'Or (promoters Immeubles Quatro and Kraken Management).